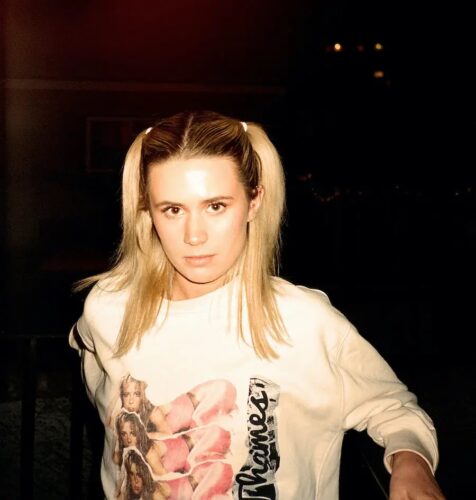 Watch out for Hana Lili and the new song Small Talk. It's bedroom pop at its best. Fans of bedroom pop, indie pop, lo-fi pop,or chill pop will enjoy and the song could easily find a home on Spotify's "Indie Pop Chillout," "Your Favorite Coffeehouse," or "Chill Vibes".
Hana explains, "I wrote 'Small Talk' because I realized it was something I find difficult sometimes. It's a song about hiding behind small talk in conversation to avoid being vulnerable. The lyric 'you'll find me hiding in the small talk until I've bored everybody in the whole room' represents the feeling of using meaningless conversation with friends and strangers to avoid addressing your feelings and prolonging the inevitable."
Hana Lili, a Welsh singer-songwriter, draws inspiration from '90s indie and grunge. Her initial success with her first two EPs, 'Flowers Die In The Summer' and 'Existential', led to support from Radio 1, performances at two Coldplay stadium shows, and another appearance alongside Tom Grennan. She has garnered support from various Radio 1 DJs, including Sian Eleri, Huw Stephens, Jack Saunders, Mollie King, Maia Beth, and Phil Taggart. Her music has also received airplay on 6 Music, BBC Radio Wales, and Radio Cymru.
'Small Talk' was co-written by Hana Lili, Jez Ashurst, and Mark Vallance, and produced by Jez Ashurst, known for his work with artists like Maisie Peters and Tom Walker. Hana first introduced the song during her performances with Coldplay.