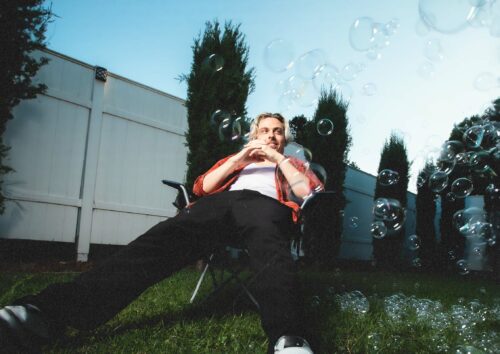 Tom McGeoch, who goes by the moniker Tomsy, has released a radio-ready pop track titled "321" along with a music video. Tom captures the best moments reminiscent of Charlie Puth and The Weeknd in one song. The song could easily secure a spot on Spotify's "Pop Rising," "All Out 80s," "Pop Up," and "Indie Pop" playlists.
Tomsy says about the song, "When crafting '3, 2, 1,' the second verse found its inspiration in the midst of a hospital emergency room, illustrating that love's most profound moments often spring from the unlikeliest of settings. This verse captures the raw and authentic emotions that define the essence of the song."
Hailing from Columbus, Ohio and now based in Los Angeles, Tom McGeoch started playing the drums in pop-punk bands. After graduating from Berklee College of Music, he moved to LA to pursue a music career. Although he began with drumming, Tom sees himself as a creative artist first. He's supported more than 100 artists and bands through drumming, songwriting, and producing.