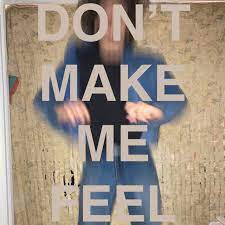 NYC rock artist Kibby released "Don't Make Me Feel" from his upcoming 4th studio album, "Not Not Cool Anymore," out on October 27, 2023. If you're looking for a song that is dark and grungy, reminiscent of the 90s, and that will make Sonic Youth gush, this is that song.
Kibby's new album is his heaviest and most raw yet, featuring distorted guitars and intense drums. Despite the rawness, it retains Kibby's signature catchy hooks and lively rhythms. The album explores themes of disappointment, growth, and the struggle to find a secure place in life.
Born in Queens, NY, in 2018, Kibby was conceived with a goal of releasing one album each year for a decade. The journey started in 2019 with the first album, "Seance Rock," a soft and catchy bedroom rock recorded in Iowa City and finished in Queens. The album's release in April 2020 coincided with the COVID-19 lockdowns, preventing live shows but shaping Kibby's future as a recording project.