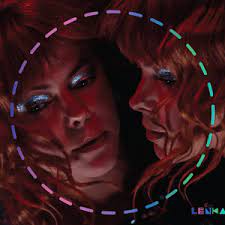 Lenka just released a new song called "Ultraviolet" that comes off her newly released album Intraspectral. The track vibes are reminiscent of Taylor Swift and fits perfectly on any Spotify Pop playlist.
Once part of the band Decoder Ring, Lenka started making music on her own after moving to California. She released her first album in 2008, and her song "The Show" was used in movies and ads, even at the Oscars.
She kept going with her second album, Two, in 2011, and the songs "Everything at Once" and "Everything's Okay" became popular. Her third album, Shadows, came out in 2013.
In 2015, Lenka released The Bright Side on her label, Skipalong Records. The song "Blue Skies" got a lot of views on YouTube. In 2017, she released her fifth album, Attune, with the song "Heal."
In 2020, Lenka released an EP called Recover, featuring new versions of old songs. Soon after, she released another EP called Discover with new songs like "Ivory Tower" and "Stop Thinking so Much."
Lenka's music is known for its happy feel. She's toured the world and has lots of fans on YouTube and Facebook.