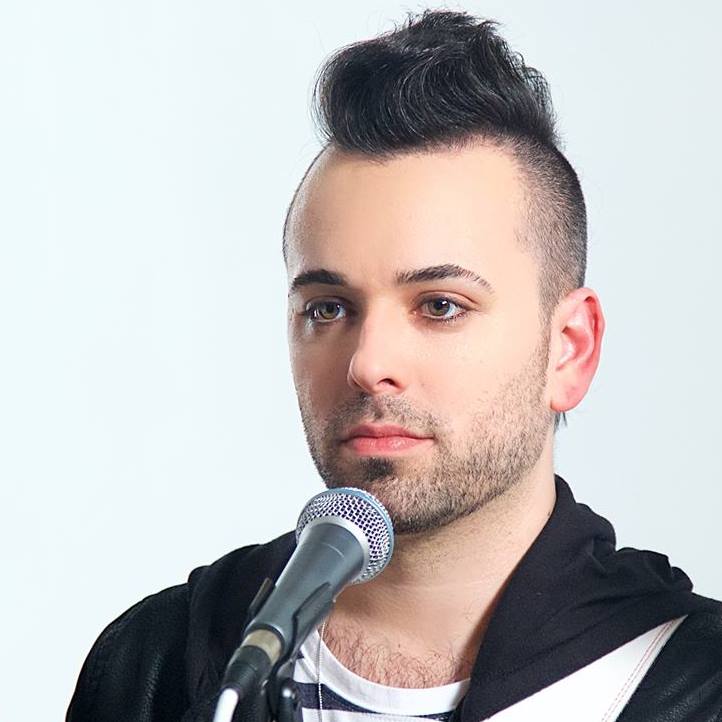 Who is Anthony Rankin? He is an up & coming Nashville-based pop singer & songwriter. His latest radio-ready song and video 'Phoenix In Vegas' demonstrate his musical chops.  What does Rankin want to say through his music? It was one of the many questions I wanted to explore….
Can you elaborate on your background?
A: I was born and raised in Pittsburgh, Pennsylvania. My father was a professional drummer for much of his life and my mother a giant music fan for as long as I can remember. They always encouraged my creative pursuits. I grew up performing with my dad in blues bars, school talent shows, summer fairs. After cutting my teeth on many stages as a teenager, I attended college and received a Bachelor's degree in music and studio recording from Duquesne University. In the years that followed, I self-released a handful of albums and performed throughout Pittsburgh and the northeast before I moved to Nashville in 2011 to broaden my career pursuits.
Who was the artist that inspired you to pick up an instrument?
A: I was so young when I started playing instruments, like five or six years old, that it's difficult to pinpoint a particular artist apart from the influence of my parents' record collection. But in my early teens, the one who undoubtedly inspired me to become an artist and changed the trajectory of my life was, is and always be Prince.
Who is the most influential person in your life right now?
A: On both a personal and professional level, my significant other. She's a brilliant person, and I can trust her to look objectively at the things I'm too close to. She pushes me to always make whatever I'm working on better, to dig deeper, to refine an idea a little more. A close second would be my musical partner-in-crime and longtime best friend Victor Brodén, who is by my side at the helm of The Love Elektrik as co-writer, co-producer, and band leader.
What do you want to say through your music?
A: My mission is simply to create an escape for people, a musical party where they can get away from the monotony and weight of daily life and just feel good, dance, laugh, sing along. Our music can be more than a little tongue-in-cheek sometimes, but that's not to say that there isn't a deep sincerity in what we do. On the contrary, I think pop is some of the hardest music to do right and to create with intent and honesty. We are serious musicians, but we're more serious about having fun and that's what we want our audience to feel. Like, do these songs make you feel like it's the weekend? Do they get stuck in your head and make you sing in the shower? Much of that comes from our lifelong love of pop, from Michael Jackson all the way to Chromeo and Katy Perry.
Tell me the meaning behind the song 'Pheonix in Vegas'
A: This song went through a lot of growing pains. When I first moved to Nashville, I had written a song about being emotionally and financially broke. But that song never felt like a hit to me, the lyric too disconnected from the big musical statement I was trying to make. So when Victor Brodén and I started to collaborate, we started there and took it to a broader place. We really wanted to create an anthem, something that felt triumphant and unforgettable. Apart from being a play on words with the cities, the phrase "Phoenix in Vegas" is to say, I might be down to my last dollar but I've got nothing left to lose and I'm willing to make this huge gamble even though the odds are against me. For me, it was and still is very indicative of my own aspirations. When you have no money, a broken heart, a beat-up old car, but you still have the conviction to completely chase the things you want out of life, that's what we really mean by being a phoenix in Vegas.
What themes do you write about?
A: Some of our songs are just straight-up love songs. But I tend to explore the theme of physical relationships. It's always an interesting challenge, because that subject of sex can become contrived very easily. As a band we feel the need for pop music to retain a sense of danger and sensuality. That's the thing that makes it art when it's still a four-on-the-floor beat and a simple chorus. For me, the X factor lies in the tension between these clean, polished sounds and words that are more provocative and less predictable. The song "Ponytail" is a good example of how we distilled a single word into a geeky tribute to female confidence. I would rather a listener think I'm delirious than to have them think my lyrics are something they've heard a million times before.
Would you record a song that was promised by producer or a music label to be a smash at radio even though you didn't like the song?
A: My goals are bigger than to be the architect of every note I play, write or sing. Having hits are at the very top of my list. So it would depend on the song to a great extent but I would at least be open to the possibility. On the flip side, I believe wholeheartedly in the hit potential that's already in our own songs.
Are you polarizing?
A: Absolutely. At least I'm trying my hardest to be.
Have music blogs played a part in exposing your music?
A: Without a doubt. As an artist and leader of a band who is yet unsigned, music blogs have played a crucial role in garnering attention and creating buzz for us with limited resources. The features on Kings of A&R in particular have brought a lot of attention to our doorstep, especially in the sync licensing community.
What kind of creative patterns, routines or rituals do you have?
A: I work on music almost seven days a week and sometimes as a writer or producer for other artists. I drink coffee all day, everyday. I keep a musical To Do list on a dry erase board in my home studio so that I can always reality check my progress. Last but not least, I only record my vocals at night and I always check final mixes in my cheap car stereo.
Check out Anthony Rankin's latest song and video release, 'Phoenix In Vegas'.
iTunes-  https://itunes.apple.com/…/phoenix-in-vegas-si…/id1093433454
Spotify – https://open.spotify.com/album/4dWIfTcQ9JdklRrqud8SUY
Google Music  https://play.google.com/sto…/music/artist/The_Love_Elektrik…
Amazon – https://www.amazon.com/Phoenix-Vegas-Love-Elek…/…/B01D11RKSE
Tidal – http://listen.tidal.com/album/58359570
Rhapsody – http://www.rhapsody.com/…/the-love-e…/album/phoenix-in-vegas