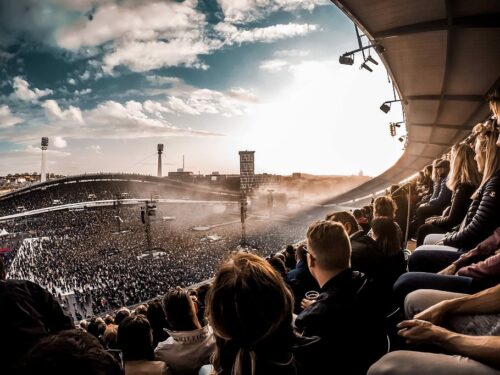 You have to give Coldplay props after the band put their plans on hold to tour over the environmental impact of their concerts. They're one of the few acts that walk the walk, not talks the talk. We need more of them.
After talking to several managers and artists we have a new global issue that's on the level or even more problematic than climate change. It's the cov19 pandemics and the next pandemic. What does this mean for the future touring industry? It means a lot. It means stadium tours could be a thing of past.
Many managers and artists agree that we have a 'moral responsibility' and a role to play in preventing the next pandemic while flattening the curve of the present COV19 pandemic. That could mean no more huge stadium tours. No more artist meet and greets. Artists performing in smaller and intimate outside sheds could be the answer. In the event of the public health crisis, more artists are focusing on live streaming their shows.
There are few big stadium tours that are set to kick off in summer that most likely won't happen.  In fact, no way it's going to happen. The Def Leppard and Mötley Crüe Stadium tour is set to kick off June while The Hella Mega Tour that features Green Day, Fall Out Boy, and Weezer begins in May.
We are all in this together and we'll all figure this out.