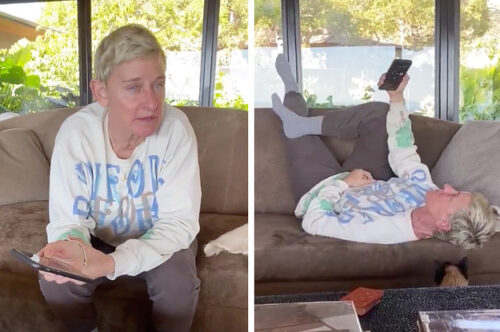 It's a tough time for the Hollywood celebrity.  With a national shutdown and no more gigs, the celebrity has turned to the ruling class to promote public service messages like "stay positive," "we're all in this together", "Stay The F Home", "Wash Your Hands".  This has become a PR disaster for most and if not treated carefully, their careers won't recover.
Jennifer Lopez posted a video of her family sheltering in the backyard of Alex Rodriguez's vast Miami compound, the public snapped."We all hate you," was one representative response.
Motley Crue's Tommy Lee said to his fans in a tweet – 'Stay Inside': 'I Got Some Big Stadium S**t To Do In June'. The fans replied to Tommy with "Stay The F Home, the tour isn't happening.
Pharrell Williams asked his followers to donate to aid frontline responders. The public told him to empty his own deep pockets.
"Ellen DeGeneres lounged on her sofa, video-chatting with famous friends. Comedian Kevin T. Porter solicited stories from service workers who had experienced run-ins with DeGeneres, whom he called "notoriously one of the meanest people alive."
David Geffen deleted his Instagram after being slammed for a post about how he's self-isolating on his $590 million superyacht.
The list goes on and on. Check out The New York Times 'Celebrity Culture Is Burning.'