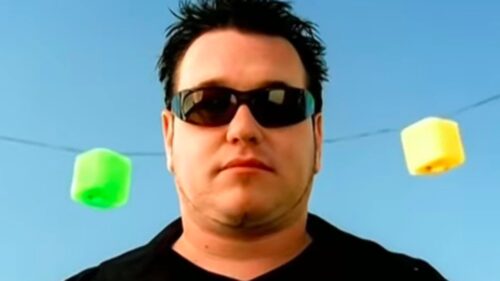 Thousands gather at Smash Mouth concert. In fact, frontman Steve Harwell told the crowd: "We're all here together tonight! F#!K that COVID shit!"
At least the frontman lives his lyrics. Remember the classic track All Star? "Hey now, you're a rock star, only shooting stars break the mold".
Thousands of fans gathered in Sturgis, South Dakota. The show on Sunday (August 9) was part of this year's Sturgis Motorcycle Rally, a 10-day festival that attracted 250,000 motorcycle enthusiasts. Artists include: Smash Mouth, Trapt, Buckcherry, Drowning Pool, Night Ranger, Reverend Horton Heat, Lit, 38 Special, Quiet Riot, and Big Skillet.
America isn't the only nation that is drawing big crowds. Berlin just had a big rally that attracted 20,000 people.