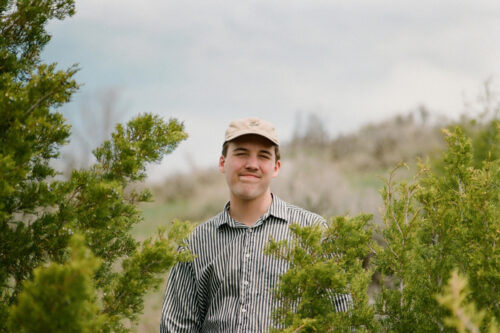 I'm going through the daily charts and I click on the Spotify US top 50. As I'm scrolling down I spot Ritt Momney. I'm asking myself why the heck would Utah Senator Mitt Romney make a debut at #42 on the Spotify Charts. Did he trade his political career for a singing career. But then I stopped for a moment and looked at the name again. It wasn't Mitt Romney, it was Ritt Momney.
Here is the deal. Ritt Momney is the alter ego of ex mormon and Utah based Jack Rutter. He made a splash on TikTok with a Corinne Bailey Rae cover Put Your Records On. The track picked up steam when Skiian had started a make up trend using the song. Soon after, he was on zoom calls with labels and he signed a deal with Disruptor/Columbia Records last week.
Like most artists Rutter didn't expect to release a viral cover song.
For the last several months, music labels have been chasing artists with tracks that are ticking upwards on TikTok. It makes sense to jump on a moving train but how far are the tracks and how long the train moves is in question.
A track going viral on TikTok is not enough. Let's say the track gets 10 million TikTok views, then what? It's over, it burns out. It's back to step one. TikTok can skyrocket the track up the streaming charts, but faster the rise, the faster the fall. The spike in your analytics will disappear and nothing tangible would have been built and the artist remains faceless.
Slow and organic growth always proves to be the winner. One fan at a time. One shows up, then two shows up. If you're good, then the crowd becomes larger over time and begins to spread the word. Building over time means you grow with your audience. An artist that catches "Algorithmic luckiness" isn't growing anything and in fact, may not even have a fan in the world.
Oh, and how long will viral TikTok songs last? As long as it takes until we reach herd immunity. We'll all become immune, it will be a daily part of lives, and nobody will care anymore.
By the way, I like Ritt Momney. And who knows? Maybe he'll catch fire agin. Remember, success is not a matter of luck—it's an algorithm.