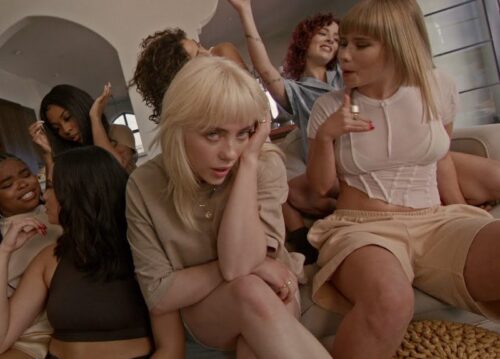 Billie Eilish pulled a switcheroo with her latest song and video Lost Cause. Not sonically, but visually. Musically, she stays in the bedroom dark pop lane. But this time, the 19 year old ditched her baggy outfits and black eyeliner and went FULL POSH.
Will the legion of fans follow Billie in her new journey? I don't know. It's a risky business. But people who take risks are more content and satisfied with their lives.
Plus, I don't think Billie cares if she loses a fan or two. "My Thing is That I Can Do Whatever I Want" she told British Vogue.
Billie confronted her critics before that challenged her transformation. She isn't looking to be a role model or an influencer.
Billie's journey just isn't new to you, it's new to her. ""I've literally never done anything in this realm at all," she said, adding, "Y'know, besides when I'm alone and shit.
Billie is an artist. Everything an artist should be. She makes a statement, is unpredictable and doesn't shape her preferences around others.