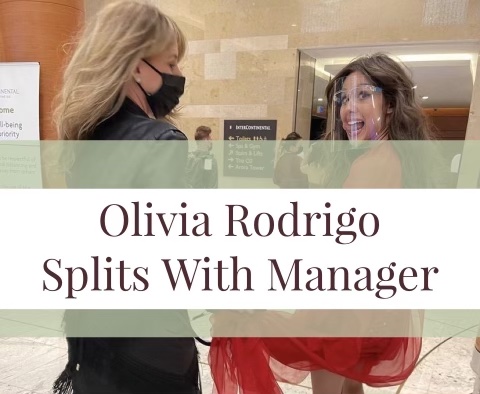 Olivia Rodrigo departs with her longtime manager Kristen Smith.
Why do managers and artist that begin their journey together often part ways after a successful venture?
I'm not speculating at all on Olivia Rodrigo's relationship with her manager.
It's not uncommon that rising artists and managers split shortly after a radio hit and a tour. Both didn't know what to expect and it's all new. What started out as fun turns into a high pressure environment.
At times, the tour manager falls into the role of an artist manager eventually replacing the artist manager altogether. They have all the connections on the road and that's where you want to live. But tour managers may not be very savvy in business deals and may not make great representation for the artist.
Everyone is offering their opinion. Ask any overnight sensation act. From make up artists to producers, label heads to agents, friends to mum and dad. It becomes confusing and distracting throwing things off course.
And then you have poachers and agents making secret phone calls to the artist selling them the dreams, something more on a grande scale hoping to lure them away. An 18 year old who never made a trip around the globe can easily be led away by smooth talkers.