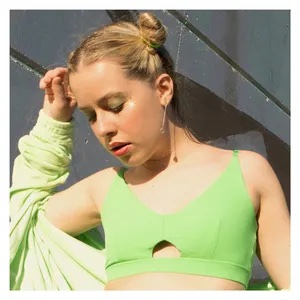 Look out for Open Up by Alice Pisano. You'll like if you want an upbeat pop track. The track landed on Spotify's New Music Friday Italy as wells as New Pop Revolution.
Alice released her debut EP Celebrate Life in 2019. The self titled track clocked over 3.6 million Spotify streams garnering support from BBC Introducing andmDutch Radio NPO Radio 2.
"Open Up is about how I wish love was: simple and uplifting. After always writing about heartbreak, I wanted this song to be a positive anthem, a reminder that love doesn't have to be dramatic and gut-wrenching, that you can meet someone who accepts you for who you are, someone who feels like home" says Alice.
The London-based, Italian born artist also notes, "I wrote it three years ago and played it live – an acoustic version of it – for about a year before recording it. I always had very positive reactions from people at gigs, which made me realise it was special! Part of it was recorded in the studio in London, part of it remotely during lockdown".
Stream the track on KOAR's Indie Invaders Playlist.