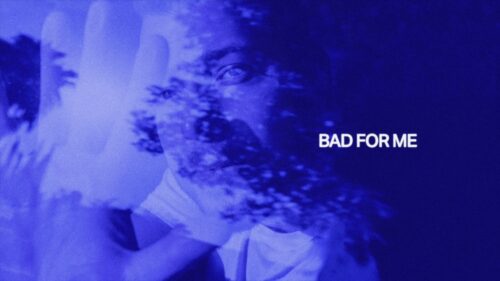 Dylan Dunlap is back with the impressive mid tempo ballad track Bad For Me.
Dunlap says, "the reason why I care so much about family in music is because I come from a broken family myself. It means everything to me to be able to prove that you can succeed alongside your closest friends in this industry and celebrate the highs/lows together. I've had to learn the hard way that not everybody's going to have my best interest at heart, but I'm grateful for any opportunity to learn how to stand up for the love & respect that I deserve."
Dylan spent time at Berklee, busked around his native Burbank, CA and opened for OneRepublic in Provo, UT, that followed packed shows in the U.S. and the UK. He released two EP's that garnered more 40 million+ combined Spotify streams.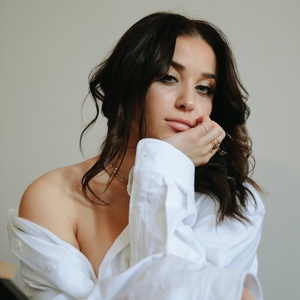 Rachel Grae drops the new track Right Person Right Time. Fans of Kelly Clarkson, Demi Lovato, Adele, Ariana Grande, and Olivia Rodrigo will enjoy.
The newest single comes with a music video, which is the story of a relationship told in stills. Rachel Grae is nearing 2 Million monthly Spotify listeners and1 Million followers on TikTok! Rachel has also landed on Spotify's editorial playlists including Young & Free, Sad Covers and New Pop Picks. She competed as one of eight up-and-coming artists with judges Joe Jonas, Becky G, and Sean Bankhead and was named the series's first fan-favorite pick of the week for her video "Jersey." Her singles "How To Be Alone" and songs "Bad Timing", "Lived It Twice", and "Outsider" have garnered over 2M streams across DSPs in less than a year.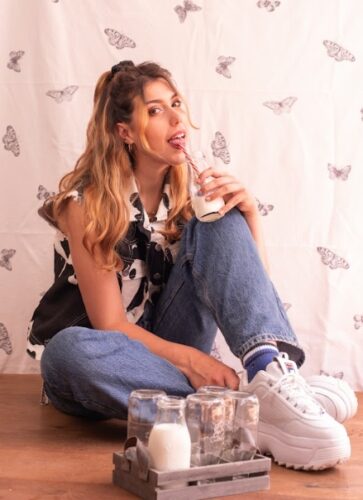 Indie-pop artist hailing from North London Natalie Shay has dropped a new track Heaven along with a new EP titled MILK. The new indie pop track is about 'a girl becoming a woman.'
Natalie performed at a number of festivals including Reading (on the Climate Change Bus), BST Hyde Park, Y Not?, 110 Above and Priory Festival with Scouting for Girls, and she recently announced her forthcoming March 3rd headlining show at Omeara London.
Natalie is a one to watch. Why? She landed on Spotify's New Pop UK, Wholesome and New Music Friday playlists, featured in Rolling Stone, played on BBC Introducing London, and premiered on Earmilk. Features include Billboard, Clash, and The Line of Best Fit.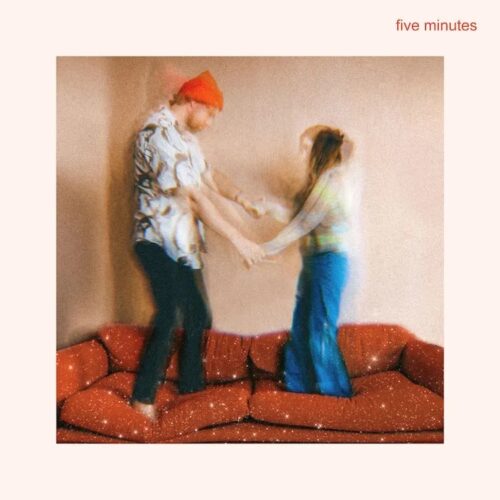 Oslo-based artists Aleks Grey and Iselin team up for the track Five Minutes. It shares the same vibes with Julia Michaels and JP Saxe perform If The World Was Ending.
Iselin, fresh from providing vocals on Alan Walker's huge hits 'Faded' and 'Sing Me To Sleep', Iselin just dropped her debut solo release, 'Bathtub'. Conceived after an emotionally tumultuous period in her life, the track is a call to take care of yourself.
"I'd done the singer-songwriter thing for a while and all of my friends started to get educations and stuff, and I kind of got insecure about music for the first time… whether I should do it or not… it all got a bit too much", says Iselin Solheim. "I felt a bit stressed a while ago, and at the time I was supposed to have many sessions in Stockholm. After one of my sessions I retreated to my hotel bathtub to unwind, and was inspired to write the track."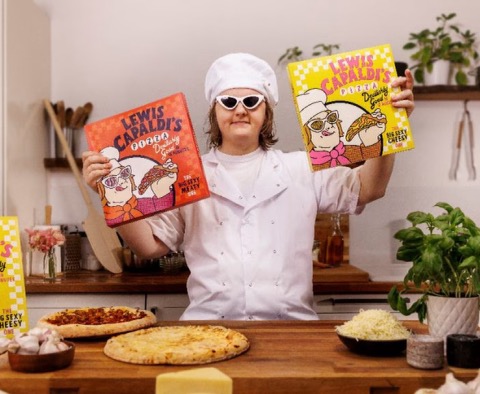 Lewis Capaldi is pushing his own pizza brand on his Instagram stories.
"Do you like warm mouthfuls of delight? well thankfully your old pal lewis here has you covered."
Introducing my 'big sexy pizza'!!🍕
Available straight from me to your lovely little tummies. Available in the uk in @icelandfoods & tescofood now!!
Capaldi said: "I think lockdown spurred on a lot of ideas for a lot of people. And I turned to sourdough. Sourdough is my solace. The cogs started turning and I thought, pizzas could be my true calling."
He also said: "It took a while it was a lot of trial and error. Eventually that spark just ignited and I stumbled upon greatness. I want to give these pizzas the best chance they can to succeed, I'll be doing cooking shows, chat shows, you'll be seeing a lot of the big cheese."