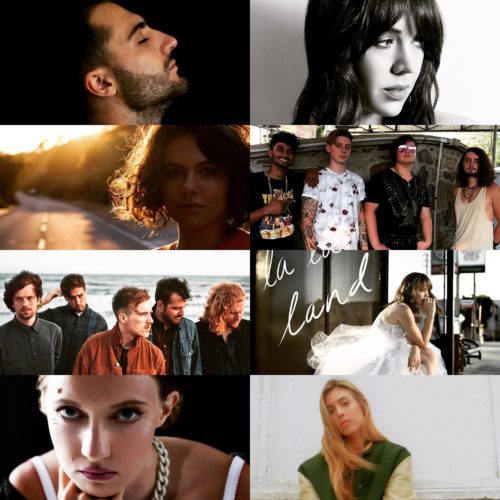 ohHeyMy latest track was produced by Chicago dj/producer Goldhouse who is known for artist remixes like Sam Smith, Katy Perry and Gaga. She has built-in fanbase from fronting previous bands.
Recess, is an Ohio alternative pop act that is selflessly promoting their latest track Leaving Home. A video for the track is in the works. Ohio birthed mega act Twenty One Pilots. Could Recess be next?
Lenay releases her debut pop single La La Land. The former MTV host has built-in audience and her Spanish YouTube channel has over 5 million subscribers.
Cape Cub is a UK alternative pop-rock band that released the radio ready Moonglow. Unlike other hipsters, the band knows how to write big choruses.
Alice Gray is an LA based singer songwriter that blends synth and dream pop. Spotify gave it a New Music Friday.
Caly Bevier releases the track radio ready Head Held High. She grabbed some fans during her time on America's Got Talent.
Riva Taylor delivers a soulful track My Mouth. At 12, she performed at the Farm Aid benefit concert at the Royal Albert Hall that was attended by Prince Charles who praised her performance.