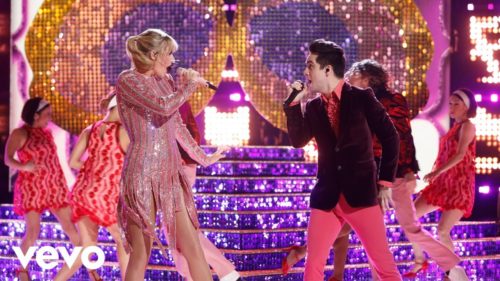 Critics have been wanting to write Madonna off but she could have the last laugh. Her net worth by Forbes is approx. $590 million. She's one of America's wealthiest self-made women. Check out her performance at the Eurovision Song Contest 2019.
Whitney Houston estate is launching a touring hologram and album of unreleased music. Primary Wave Music Publishing acquired 50 percent of Whitney's assets that included song & film royalties and merchandise. Some critics have said Houstons have figured out a way to cash in on Whitney and debase her at the same time.
Ciara is heading to Harvard Business School. On Instagram she said: "I always dreamt of going to college, but by God's grace, my music career took me on a path that I'm so thankful for," she said. "This week I got accepted into Harvard! Words cannot describe my excitement!"
Taylor Swift and Panics! Brendon Urie perform their track ME! on The Voice. Anyone else still taking it in that the EMO frontman went full blown pop?