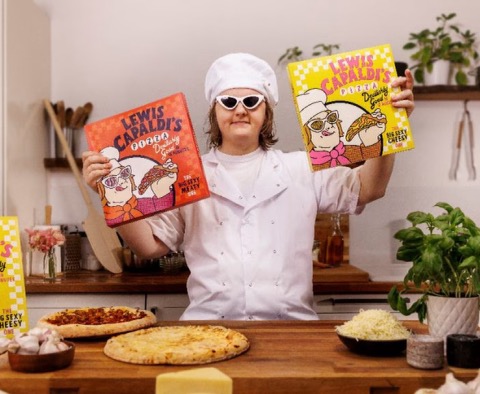 Lewis Capaldi is pushing his own pizza brand on his Instagram stories.
"Do you like warm mouthfuls of delight? well thankfully your old pal lewis here has you covered."
Introducing my 'big sexy pizza'!!🍕
Available straight from me to your lovely little tummies. Available in the uk in @icelandfoods & tescofood now!!
Capaldi said: "I think lockdown spurred on a lot of ideas for a lot of people. And I turned to sourdough. Sourdough is my solace. The cogs started turning and I thought, pizzas could be my true calling."
He also said: "It took a while it was a lot of trial and error. Eventually that spark just ignited and I stumbled upon greatness. I want to give these pizzas the best chance they can to succeed, I'll be doing cooking shows, chat shows, you'll be seeing a lot of the big cheese."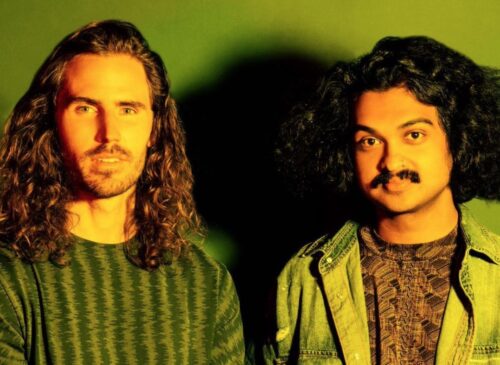 Hear Hear dropped the impressive track Think I'm Doing Better. The track could easily find a home Spotify's Editorial Indie Playlists. Fans of dream pop and indie pop will love.
The Brooklyn duo is influenced by Todd Rundgren, Blood Orange, Bloc Party, and Prince.
After a chance meeting in Washington Square Park, multi-instrumentalists and producers Ajay Raghuraman and Matt Bray quickly connected over a mutual love of Thai food an an appreciation for esoteric bands. Their omnivorous and eclectic style incorporates the rhythms and melodies of classical Indian music, the textural expansiveness of 70s rock, classic folk warmth, genre-bending pop, sampling and experimental electronics, and the raw lyricism of the 2000s indie they grew up on.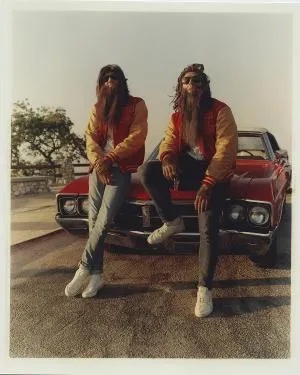 Emarosa released the 80's influenced track Stay. along with a fun video.
The new album produced by Courtney Ballard range from life and its imperfections to love to innermost struggles.
"Stay really turned into a 'become what you hate' story. That feeling of knowing something is bad for you and you're on the fence but something pushes you over. 'It's such a dangerous hunger I can't help,' something about that to me screams love/hate and passion. You're being hunted, she turns you, and you become the hunter. It's a very vampire/werewolf metaphor. This would have been great if Twilight was in the 80s." – Bradley Scott
"Every album we outdo ourselves. Sting is no exception. No reservations, no holds barred, this record is unapologetic & defiantly confident."
The band moved away from the hard rock scene and had a good run in the alternative world with the breakthrough album "Peach Club" in 2019, which claimed a top spot on the U.S. Billboard charts with a sold out US tour.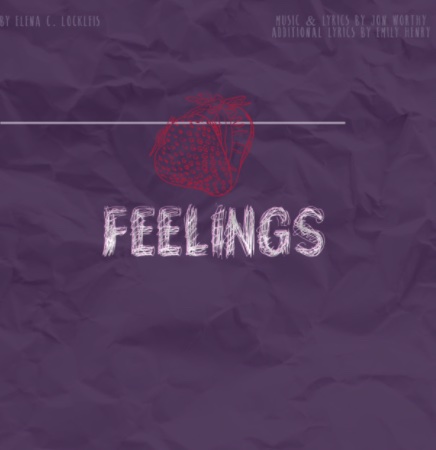 Jessica Bell drops the melancholic Inner Dialogue. The song could easily fit on any rainy day Spotify Playlist. Fans of Lana Delray will enjoy. The track is the first song off of a concept album for a new contemporary pop musical aiming to help de-stigmatize mental health.
"Stories that deal with honest and raw human emotion are the stories I, Elena, the writer of this story, hope to help tell because those are the types of stories that have helped/continue to help me fight through thorns. Under that umbrella, I strive to bring more open conversations about mental health; specifically depression and anxiety; to the forefront" – Jessica Bell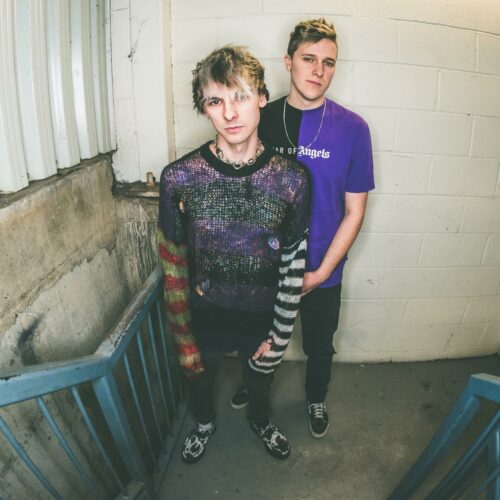 Story Untold released the video for the song Lost And Found. The Canadian pop-punk duo shot the video during their performance with The Offspring last month. Fans of upbeat pop rock will enjoy – think All Time Low, State Champs and Simple Plan.
Story Untold was signed to Hopeless Records from 2016 to 2019, and has been fully independent since. The band has toured extensively over the years in Canada, United States, Europe and United Kingdom – supporting acts such as The Offspring, Simple Plan, KennyHoopla and PVRIS. Other notable performances include the last cross-country run of the Vans Warped Tour in 2018 and the Slam Dunk festival (UK) in 2019. Story Untold is releasing a new song every month for 2022.