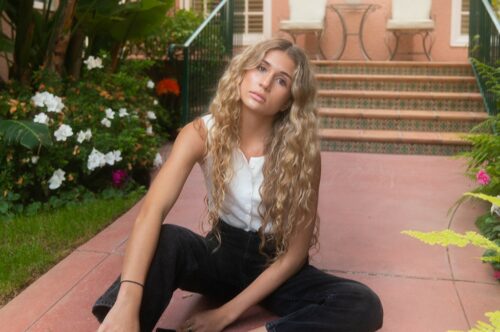 Los Angeles-based singer-songwriter Ashley Elle releases the new song "Heavy, Heavy, Heavy". Fans of Taylor Swift, Lennon Stella and Gracie Abrams will love. The new track follows the 2021 debut single "How Do You Stop Loving Someone?".
Ashley Elle said of the song, "'Heavy, Heavy, Heavy' is a song about struggling with the complexities of life. I wrote it at a time when I felt so much pressure and responsibility trying to deal with growing up and the challenges we face."
She says, "I hold this song close to my heart as it talks about my personal struggles with mental health. I love this song so much and am so grateful for Arther Blue for writing and producing it with me!"
Ashley grew up in a small town in Wisconsin and currently live in Los Angeles, California attending Loyola Marymount University. In 2019, she was signed to a publishing deal by Given Entertainment out of Nashville.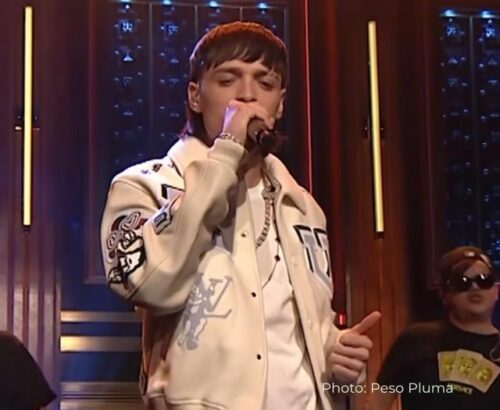 If you open the Spotify app, you might be surprised that the biggest artist is Peso Pluma a regional Mexican artist, topping the Billboard Hot 100 and Spotify's Top 50. In fact, Non-English language songs are not only making their mark, but they are dominating the U.S. charts, with Mexican music emerging as the fastest growing genre.
For decades, the mainstream music scene in the United States has primarily revolved around English-language hits. However, the this changed with the rise of streaming platforms and the increasing globalization of our world.
Mexican music, in particular, has experienced an unprecedented surge in popularity. The Latinx community's influence and purchasing power in the United States is enormous. With a population of over 60 million and growing, and their unwavering support for Latin American artists have pushed the surge of non-English language songs on the U.S. charts.
The music industry itself has undergone a transformation, Record labels and streaming platforms are now actively seeking out international talent, fostering collaborations between artists from different countries and cultures.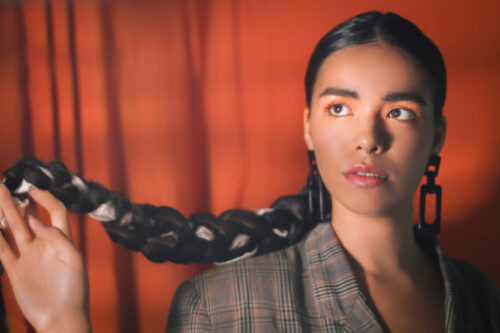 Julia Calvin releases the new mid tempo track Paulette Bonafonté which blends indie pop and alt rock. Fans of 90's melancholic indie pop will love.
The half Costa Rican, half US-American was the 16th annual winner of BMI Foundation's Peermusic Latin Scholarship Award, for her song "Mi Amor." Later that year, her song "Lilac Lullabies" won Best Song category in the September 2019 Florence Film Awards, for the short film 'Lighthouse.'
Julia began her musical training at a young age, in her home country of costa rica, starting piano studies at age seven. While attending high school in Tanzania, East Africa, Julia's focus shifted to songwriting, which led her to move to miami, florida, and more recently los angeles, california.
Julia began releasing singles in late 2022, the first of which earned her a spot on Spotify's 'Noteable Releases' playlist. Her new tracks will come off the forthcoming six-song debut EP, "Boxes."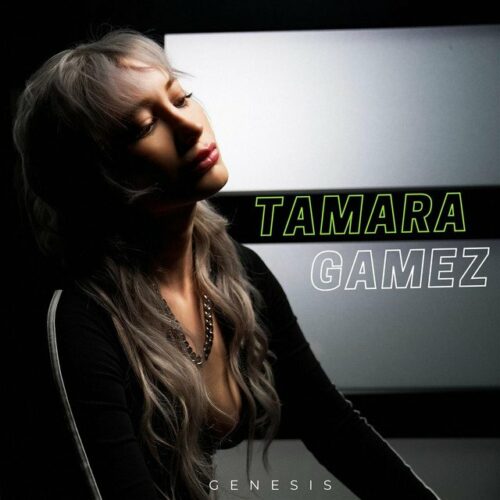 Check out Burning by Tamara Gamez. You'll love if you're a fan of hard hitting radio pop. Fans of early Avril Lavigne will all enjoy. The track comes off of Tamar's debut solo album. This song pulls inspiration from the pop / rock / emo genres of the '90's and 2000's favored by, Tamara and her producer Dorian Grace—including bands like Weezer, The Rentals, Jimmy Eat World, My Chemical Romance, Avril Lavigne, Everclear, Super Drag, and many more. The track could easily find a home on Spotify's Alternative Rock Mix Playlist. Check out the video here.
"Making this record has been the best experience I've had as an artist. I'm so proud of how it turned out and I hope it reaches people on a personal level. My passion for music continues to be the driving force along this journey. I can't wait to see where it takes me."
Tamara Gamez is a singer/songwriter from Austin/San Antonio, TX. Her passion for music began early in her years. By age ten, Tamara had written an extensive catalog of songs which she would record on her father's old cassette tape recorder. After high school, Tamara joined the band Cupid's Victim as their lead singer– helping them write and record two EPs. Playing shows all over south Texas, the band started to become known and dominated the music scene. The band broke up and Tamara embarked on a solo career.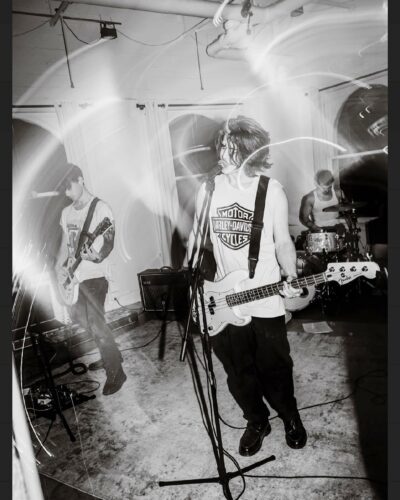 twentylove drops the new single over & over that comes off the album 'pressure in my head again'. The band says it makes all lowercase alternative records made in the San Fernando valley and that they might be your new favorite band and your mom's as well.
The band sounds like an updated version Panic! At the Disco and The All-American Rejects, sounding retro and refreshing at the same time.
"making this album changed my life. i hope there's something in here you feel connected to. my emotions were printed in the .wav i swear. Love it – hate it – it's here to stay. 'pressure in my head again' is yours," says the band.
The 11 song collection is fantastic, especially for those who missed out on the alternative scene and are exposed to alternative rock for the first time. The band will give you a good experience.