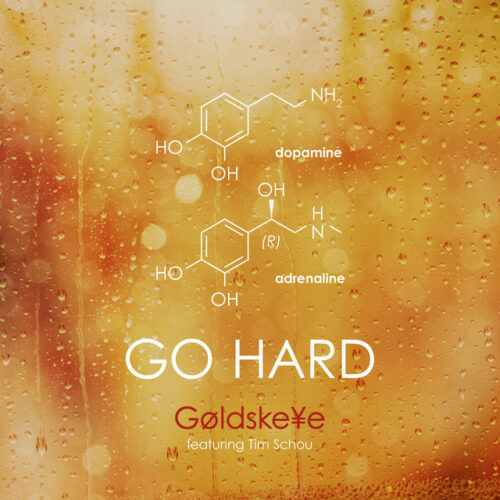 Check out Go Hard by Goldskeye, a New Zealand-based production team made up of Chris Cameron and Ants Smith. Fans of OneRepublic, The Chainsmokers, Kygo and Zedd will like. The indie-pop anthem features Danish-based singer-songwriter Tim Schou who earned earned the 'Best Pop Song' award for his debut single "Novocaine" . The track was mixed by Grammy-winning, Los Angeles-based engineer/producer Mark Needham (Imagine Dragons, The Killers, Neon Trees).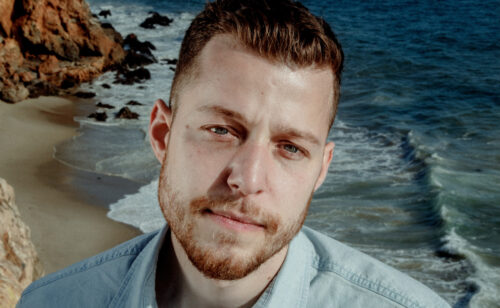 Dylan Dunlap just released the new track Still Here that comes off his upcoming album. You'll love if you want something dreamy and Coldplay(ish). Dylan spent time at Berklee, busked around his native Burbank, CA and opened for OneRepublic in Provo, UT, that followed packed shows in the U.S. and the UK. He released two EP's that garnered more 40 million+ combined Spotify streams. We caught up with Dylan below…
How did the song come about?
There's a common denominator that ties this entire next wave of music together. I didn't want to write any of it, but in that I recognized how much I needed to. music quite literally saved my life recently once I started letting it actually heal me and i feel a very strong responsibility to document my experiences and help do the same for others. It's a privilege to begin my debut album phase with "still here" and shed light on a very real & scary panic attack that happened while driving on the 405 last year. I hope it serves as a warm & inviting "thank you" to anybody out there that's ever shown up for somebody despite having a mental health condition. (also fun fact: in the final verse I sing "you're beauty, I'm the beast" and i actually was the beast in my middle school theater production!)
The breakout single "If That's Alright," has garnered over 40 million streams. Can you retire now?
I'm only just getting started!
Before making tons of noise as an indie artist, you started out as a street performer. What's the weirdest thing you saw performing in public?
So many stories! I guess the weirdest one that sticks out to me is from Downtown Burbank. It must have been 2015 or 2016 when I was perched up in front of the local gap. not a human being in sight other than a homeless man that walked by, grabbed a lighter out of his pocket, and chucked it as hard as he could into my guitar case/tip jar. it exploded and sounded like a tiny bomb had just gone off, but the show must always go on!
Do you have a new full LP in the works?
Soon I'll be allowed to speak more on this, but for now.. to be able to carefully craft & finalize these records alongside two of the most gifted individuals (Kirk Adolph & Jordan Sherman) has been an absolute dream come true. I feel like a kid again just trying to make the most satisfying music possible with my friends.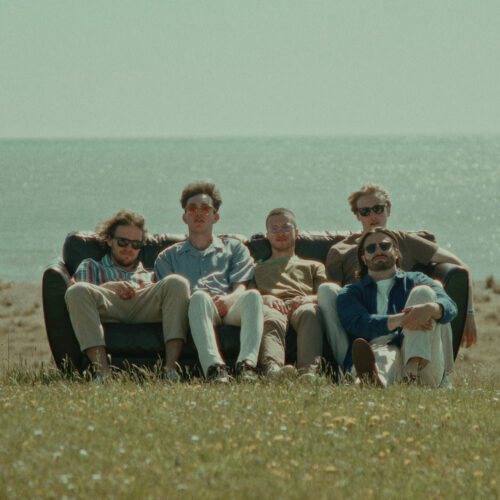 Warm weather is here, and the 5 piece indie act Token Honey is reminding us with the new summer vibe track One Touch Love. Token Honey combines influences in 70s disco, 80s synthpop and modern R&B/soul, creating a unique sound with funky grooves.
Upcoming dates include: Altrincham (Stutter & Twitch) July 15th & London (Folklore, Hoxton – Elephunk In The Room) August 3rd
Where do draw inspiration from?
Our main inspiration has been creating music that brings people some happiness after a tough couple of years for everyone. We love making people dance and providing a room with positive energy, and our music helps us do that.
How do you make it work as a 5 piece with different personalities?
The 5 of us all have fairly similar interests and senses of humour, and we're generally all quite chilled out (until Rob gets fussy in rehearsal), so we make it work pretty easily. Musically we're usually always on the same page as well, so if we can't communicate something with words, we'll do it with music!
Who is the most talented in the band?
Christophe, our drummer (we are talking about Harry Potter character impressions, right…?)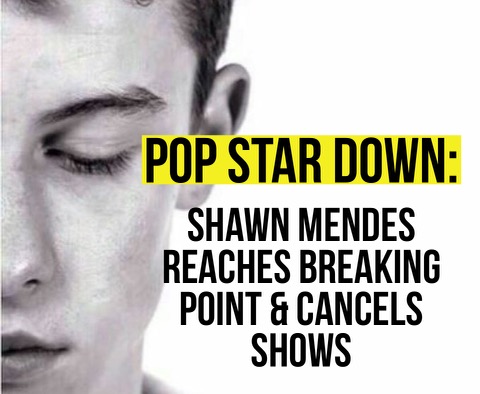 With so many artists cancelling shows , it's hard to keep count. As of last week, Shawn Mendes has pulled out off the road due to mental health concerns.
Mendes posted an update to Twitter that he's canceling the next three weeks of shows citing mental fatigue. That's eleven shows. "I've reached the breaking point," he says.
Mendes was just a kid who idolized Justin Bieber, and like his predecessor, got caught up in the pop machine. Touring got grueling for Mendes who got his start in 2013 after he posted a cover from Justin Bieber's on the social video app Vine which quickly followed a record deal on Island Records.
Mendes spent his 10 year run dabbling in acting, modeling, and music which followed several world tours and high profile celebrity relationships. It's exhausting that quickly leads to burn out.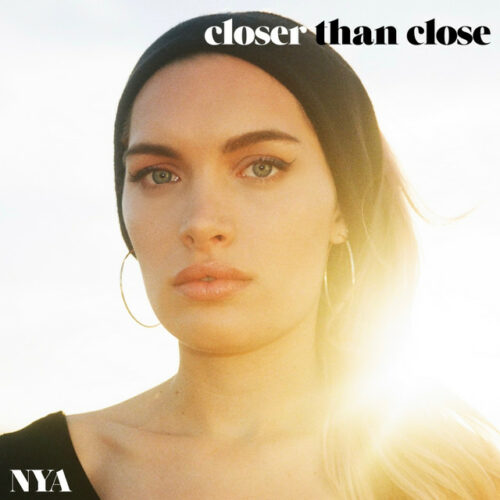 Singer-songwriter Nya released her new single, "Closer Than Close" the following up of her previous single, "The Real You," which landed found itself on the Top 20 Adult Contemporary chart.
Raised in Tampa, Florida, Nya says "I accidentally fell into love with singing at 16. Voice lessons had initially been a means to an end to get a part in the school musical but quickly became more than that. When I sing, I swear it's transcendent; I feel free in those precious moments. The burden of my neuroses, of the past, lifts, leaving me at my best."
The Florida-born, LA-based singer-songwriter Nya has amassed over 2 million streams. Give it a stream.