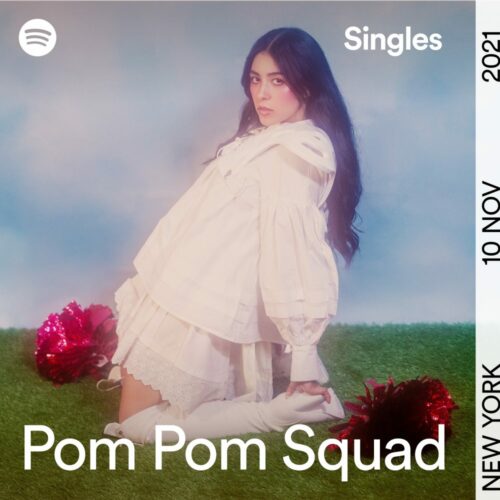 Pom Pom Squad releases Until It Stops. You'll like if you're only happy when it rains. She partnered with producer Sarah Tudzin (aka illuminati hotties) in conjunction with the Spotify's Fresh Finds program and recorded the track at Electric Lady Studios
Pom Pom Squad's aka Mia Berrin says:
"Until It Stops" is my version of a drinking song. I'm not much of a partier but I'm in my early 20s so whenever I turn down an invite to go out I go through an internal dialogue wondering if I'm missing my youth. Then, when I actually do go out, I get uncomfortable and then I drink too much and put my foot in my mouth and go home with all my makeup under my eyes. At the time I wrote this I was thinking about those super sugary club songs of the 2000s that always seemed to mention dancing and death in the same line — there is this strange morbid connection between partying and mortality.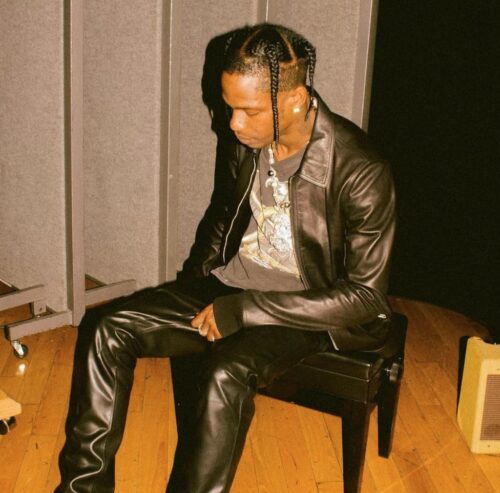 How Long Can Travis Scott Hang On?
Cancel Culture is real. It's a living and breathing movement waiting to find new victims. Travis Scott has become a perfect target with around the clock media coverage.
The crime? Leaving 8 dead at the scene, hundreds injured, while the show went on. Clips on YouTube show people getting trampled on before the show even started.
TikTokers have accused the rapper of aligning himself with Lucifer that spreads negative energy. Music publications like Consequence of Sound claimed he encouraged reckless behavior at his concerts and his ex-manager called Scott a terrible human being.
The metal community spoke against Travis and used a mosh pit as an example. "Watch someone fall down in a mosh pit, and instantly 20 or 30 people will pick up the person, and will not resume until it's clear that person is ok. "I've spent the day arguing with people about how safe most rock/metal shows are because artists will pause a concert in a heartbeat" says Corey Taylor of the metal act Slipknot.
Reddit forums are asking Scott and his team to be held accountable. Lawsuits are mounting and the FBI is involved.
Marilyn Manson, DaBaby, and Morgan Wallen were each taught a lesson. The punishment? Dropped from labels, management, radio, and banned from award shows.
If their crime was less than half of the Texas rapper, the penalty and infliction against Travis Scott will be worse.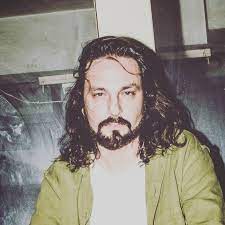 Want something unique? Try Beirut-based Laszlo Jones. Check out Save My Soul which you think is a pop tune, a really good one, and then turns down a dark path. I hear the marketeer "dude, it was so good, then all of a sudden, what happened?"
Gilles Jan Petersen aka Laszlo Jones gathered all star rock players around the latest Beyond The Door EP. The EP was mixed by Kane Churko (Ozzy Osbourne, Skillet) and recorded at the Besco Recording in Paris.
The 5 track EP "Beyond the door" features drummer Ralph Salmins (ABBA, Lady Gaga), bassist Michael Buyens (Eric Serra), pianist Michael Arrom (Steve Vai), and guitarist Alex Skolnik from metal act Testament.
He found a home on classic rock stations and garnered support from Rolling Stone Mag, Slam Mag, Orkus Mag, and Yeah. Check out the video here.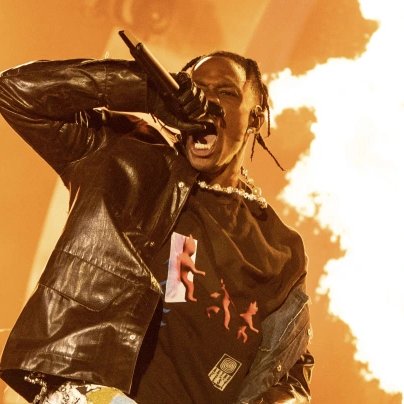 THE DEVIL MADE HIM DO IT? 'BLOOD SACRIFICE'
Astroworld music festival tragedy paves way for satanic conspiracy theories on TikTok.
Theories have thrived with graphic footage, claiming the rapper Travis Scott, who founded and performed at the festival, of orchestrating a massive satanic worship service.
"This ain't a festival, it's a sacrifice," reads one typical comment. "The music industry is demonic and collects souls," reads another comment with 34,000 likes.
Concert-goers at Travis Scott's deadly Astroworld festival have described a 'demonic energy' they experienced and since then various conspiracy theories have been doing the rounds.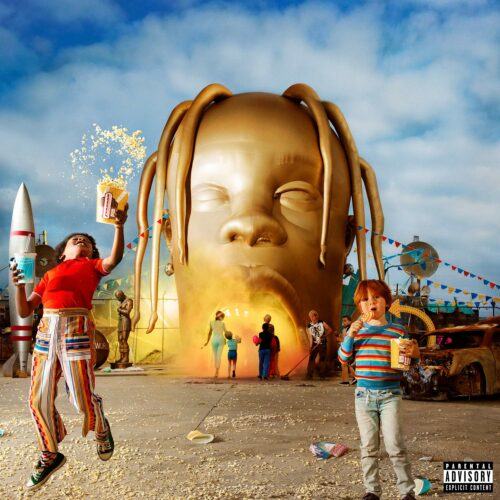 A criminal investigation is underway after the tragedy at the Astroworld Festival that resulted in the loss of 8 blessed souls and hundreds injured.
Multiple lawsuits have been filed claiming Travis Scott and the other organizers put profits over safety.
The civil suits are mounting in this case and the criminal investigation has expanded that involves the FBI.
"We're working to figure out which entity can do that investigation, because there's so many different players," Judge Lina Hidalgo said.
"There are eight promising young people who aren't at home tonight with their friends and loved ones, and as a result of their untimely, tragic and probably preventable deaths, that situation is probably enough to initiate a criminal investigation to determine whether or not their deaths were something more than simple negligence," Wice said.