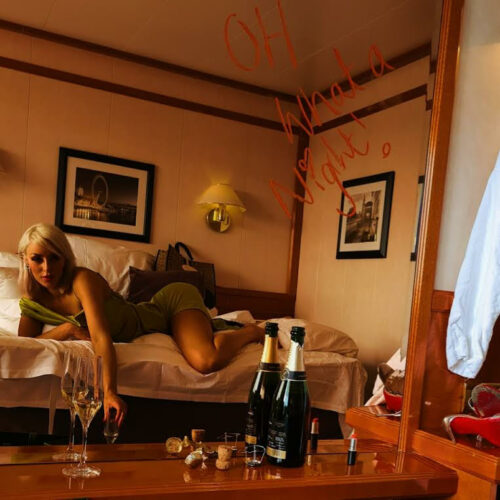 Hatty Keane dropped the new track O What A Night! You'll love if you want something funky, moody, and soul.
In 2020 Hatty Keane released her EP Nostalgia. The EP featured funky soul infused tracks like Celebrate and Diggin You which was championed by Trevor Nelson at BBC Radio 2 and Ronnie Herel at Mi-Soul. Groove Parlour her follow up 5 track EP is set for a summer release. The new EP is a concoction of disco, soul, rare groove and funk. It continues Hatty's deep journey into a retro fashionista world.
Speaking about the lead single entitled ,'Oh What a Night', the Manchester soulster said "Once my team sent me the track l knew it would be supa dupa. I wanted to get up and party like Prince.The writing process was so enjoyable and effortless". Hatty will be performing the new EP with her band across many festivals during the summer.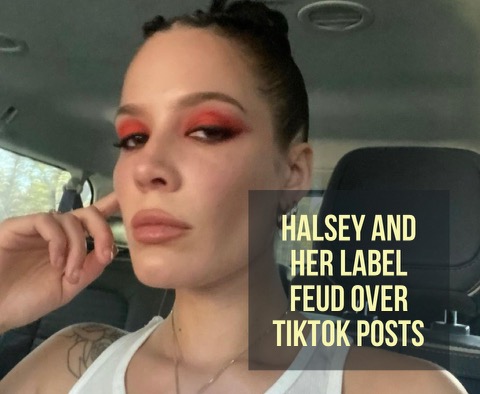 Tired of TikTok, Halsey said her label (Capitol Records) won't greenlight a release "unless they can fake a viral moment on tiktok."
"Basically I have a song that I love that I wanna release ASAP," she said. "But my record label won't let me.
There is so much fakery out in the world that several commentators accused Halsey of fabricating the whole story about TikTok in return for views and likes.
"Bruh, I wish it was," the singer wrote in response to one comment. "They just said I have to post tiktoks; they didn't specifically say 'about what' so here I am."
"It's not about making the tiktoks I already make tiktoks!" Halsey said on Twitter. "They are saying if they don't reach some imaginary goalpost of views or virality than they won't give me a release date at all. I'm not claiming to be oppressed! Just saying that all not all marketing methods are universal."
"I've been in this industry for 8 years and I've sold over 165 million records" said the singer.
Still, many question the TikTok tantrum. The Kid Laroi staged a feud with former manager Scooter Braun to his three million followers. As long as you get views, anything goes, even if it's screaming fire in a crowded theatre.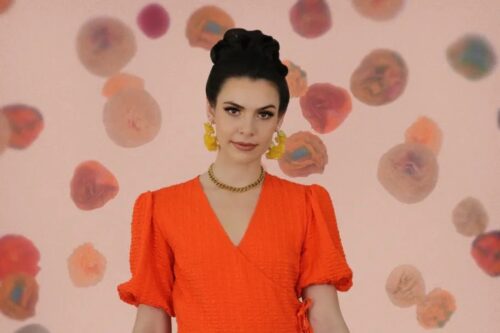 Estella Dawn drops the reggae flavored track Orange. You'll like if you're in the mood for something summer, sunny, and colorful. The track comes off her forthcoming album.
Estella says "This song is about potential, when everything feels effortless. Drinking in somebody, the way they feel and laugh when they look at you and you realize you'd like them to keep looking at you that way. There's no place you'd rather be than right there kissing them in that orange living room. When everything just stops."
With over 70,000 Spotify monthly listeners, the 25 year old Colorado based artist released several singles and was a semi-finalist on New Zealand's Got Talent.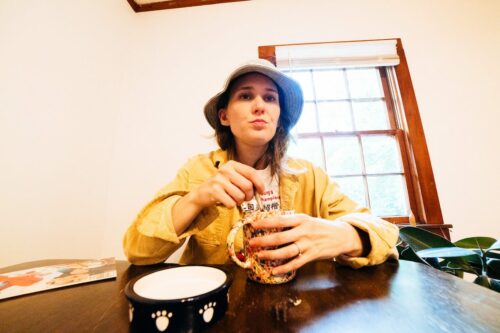 Check out Secret Weapon by Nashville based singer songwriter Laney Jones. Think Andy Shauf and Sharon Van Etten. Recently landing on Spotify's Fresh Folk and recorded with Alabama Shakes collaborator Andrija Tokic, the track comes off her just released album Stories Up High via AHPO Record. Several of her songs garnered millions of streams and can be heard in movies and commercials for Pixar, Google, Netflix, Paramount, and Toyota.
Laney Jones says "Secret Weapon is a mantra. Whenever life gets overwhelming in my little world, I find it's very powerful to do the hokey pokey and turn it around on the thoughts. It's like lucid dreaming. You can let the dream rule you if you like it, or you can own it. With life, we can 'take the fast train out' at any time but that's no fun. I choose to be on this ride and by golly, I'm gonna enjoy the shit out of it for as long as I can".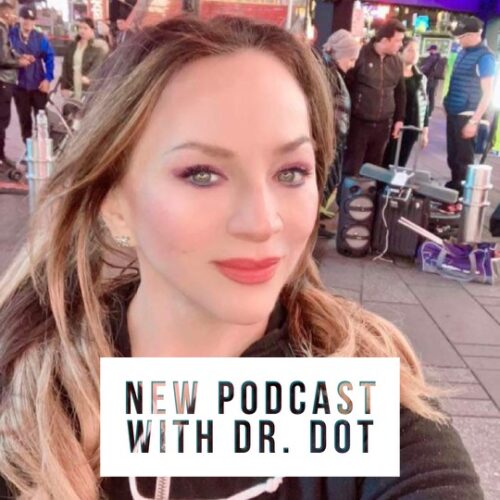 I just wrapped up a discussion with celebrity masseuse Dr. Dot, a name given to her by musical virtuoso Frank Zappa.
We both love music, and I discovered Def Leppard happened to be her first client, while The Rolling Stones drummer Charlie Watts instructed her to go pro with her hands cementing her as the go to massage therapist for biggest rock stars.
And the pandemic topic came up and how it effected business and that's when the discussion erupted and went deeper and harder than a deep tissue massage.
Here you go: https://www.youtube.com/watch?v=gZ648CkdmdQ&t=2165s