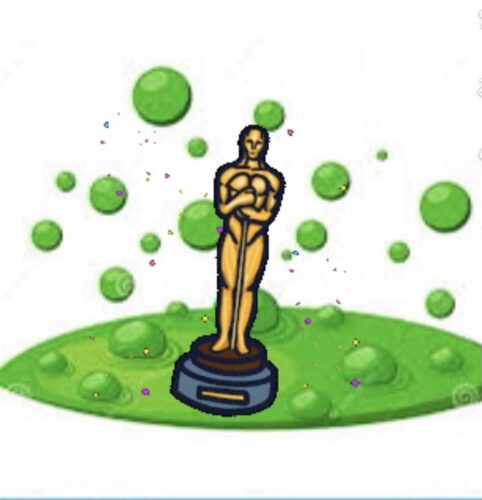 Ed Sheeran says award shows are toxic, depressing, and full of resentment.
I've always liked Ed because he's the best songwriter in the business and everyone knows it. I like him even more because he's a Hollywood outsider and doesn't play by their rules. His songs sell, fans love him, and he doesn't need to whore himself to pimps that promise him more FaceTime if he delivers PSA's. Hence, Hollywood hates him.
Back to award shows. I've been to them. I've never felt comfortable. It's a dog & pony show and feels creepy weird. New artists and first timers are enthralled. They think it's a great networking tool until they realize nobody cares. These shows become a nuisance to the big names. They're expected to come and show up. Some cave and dread the moment, while some blow it off. They have the "I don't need you, you need me" attitude. If they find out they didn't win a prize, they'll pull a no-show. The big shots don't like clapping their hands for winners in this culture of self worship.
"The room is filled with resentment and hatred towards everyone else" says Sheeran. "It's just lots of people wanting other people to fail and I don't like that."
Sheeran also says UK award shows are more enjoyable and less cutthroat than the U.S. "In England, our award shows are just like, everyone gets drunk and no one really cares who wins or loses, it's just sort of a good night out."
I'm thankful for Sheeran's brutal honesty.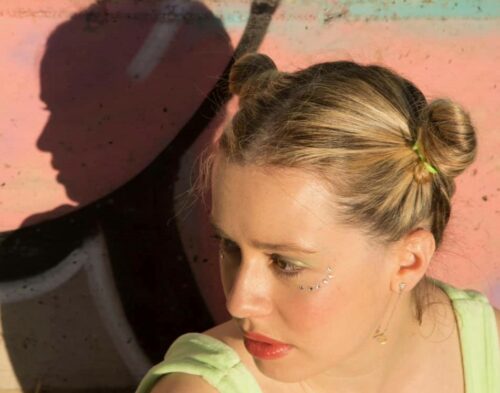 London based Alice Pisano dropped a new track September. If you love gloomy piano ballads, give it a try.
Alice says: "I wanted to try and capture that bittersweet feeling that I always get towards the end of summer…and at the same time, the end of love, when you're trying hard to forget about someone but everyone and everything reminds you of them".
The track garnered several Spotify playlists editorial adds including New Music Friday, and was also played on Amazing Radio UK by Charlie Ashcroft on the audition show. She will perform Liverpool Sound City on the October 2nd and will support Astraea at Servant Jazz Quarters in London on October 14th. Stream the song on KOAR's Indie Invaders Playlist.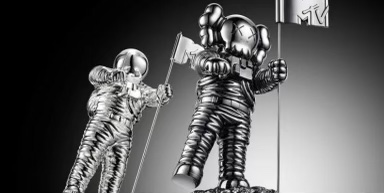 If you're not convinced we reached a new era, then look at the MTV VMA ratings. Less than a million viewers tuned in and watched the debacle. The internet killed the video star. Oddly enough, Madonna opened the show followed by the usual suspects like Shawn Mendez, Justin Bieber, and of course the go-to rock act Foo Fighters.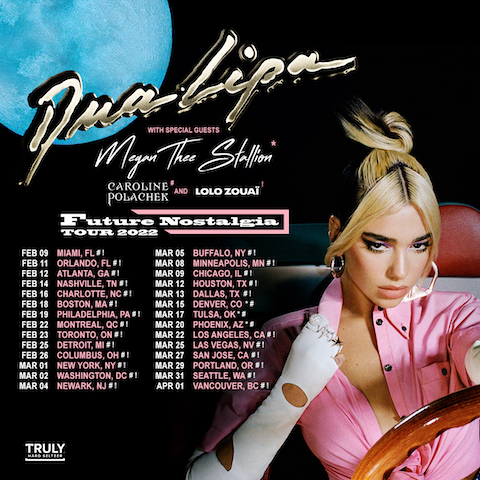 If any artist turned into a household name during the pandemic, it was Dua Lipa. The timing couldn't be worse though – a party album dropping during a pandemic. Regardless, the British singer has dominated top 40 radio for nearly 18 months with top-shelf dance tracks.
She missed 2 years of touring and the Delta variant isn't stopping her. She has a 2022 tour planned with Ceremony London producing and Live Nation promoting it. Dua Lipa will perform 28 shows in America and will include first ever headline shows at Madison Square Garden and The Forum.
"I'm so thrilled to tour again and see my angels in person! How amazing that we all get to dance and celebrate together once again," says Dua. "When I was writing 'Future Nostalgia,' I imagined the songs being played in clubs on nights out with your mates. I'm so excited that this fantasy is finally coming true. I can't wait to experience these songs with you together live!"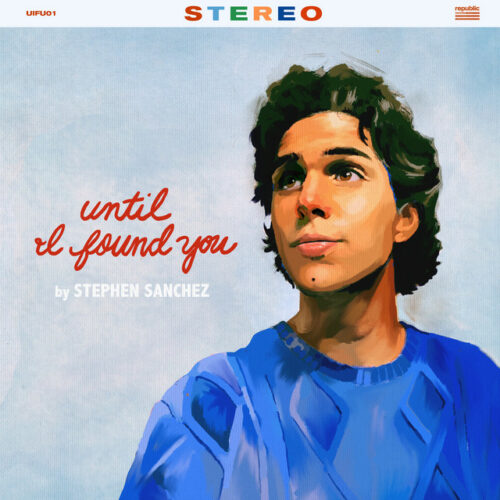 It's hard not to like Until I Found You by Stephen Sanchez. It sounds like a song that was penned in the 60's playing on AM radio.
The 18-year-old singer-songwriter is based in Nashville and released the pop tune on Republic Records.
"When I met my girlfriend, Georgia, I was in the worst place ever. She was so loving and great to me though. I didn't feel good enough for that, so I pushed her away. We spent some time apart. She was in Virginia. I was in California. A month before I moved to Nashville, we reconnected over the phone. I drove up, took her on a date, and we've been together ever since. I wrote 'Until I found You' to let her know how much I love her. And to let her know I knew how much of an idiot I was when I let her go the first time." says Stephen.
His debut track "Lady by the Sea" has garnered 4M+ streams on Spotify and the follow up track "Kayla" was produced by Ian Fitchuk (Kacey Musgraves). He was scheduled to play the now cancelled Bonnaroo.