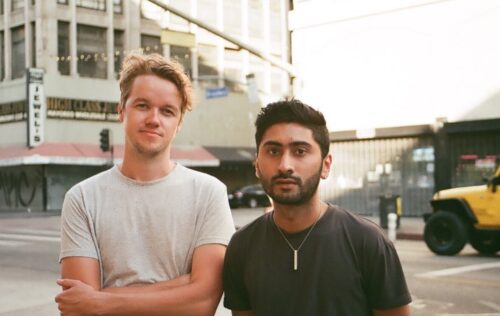 The indie dup aka Gallipoli drops Blurry Mess. Fans of Bon Iver, The National, Sigur Ros will like. The tracks are very cinematic which is great for music placement and could fit on any Spotify Indie Playlist.
The band worked with Peter Katis who has worked with The National on eight of their albums.
The band is made up Lucas McCone and Aman Sheriff and they just released a four track EP that they wrote in the mountains of North Macedonia. Since then the two have played shows all over Los Angeles in venues such as Hotel Cafe and with Sofar Sounds. A new EP On Vodno will come out early 2022.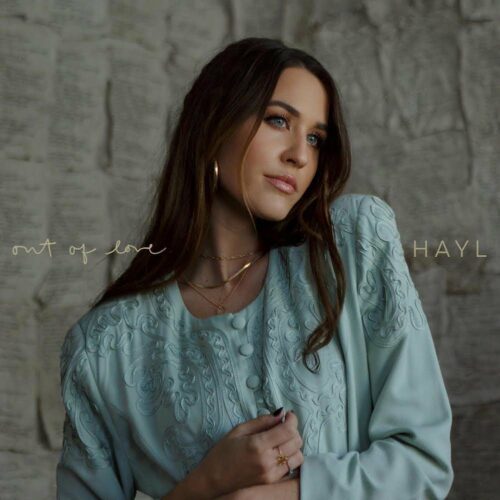 Check out HAYL and the piano ballad track the Story Of Us. The Nashville based artist released her debut EP Out Of Love that blends pop, indie and electronic.
"Lots of late nights, long drives, red wine and emotions. Mistakes, heartbreak, many rhymes and hopin'… all went into the making of my EP" says HAYL. She further adds "I love having deep convos with people, and I want my music to be just that; love, hurt, struggle, jealousy, happiness & so much more because we're all human, well most of us…"
The track could find a home on Spotify's Indie Pop Playlist. Stream the track on KOAR's Indie Invaders Playlist.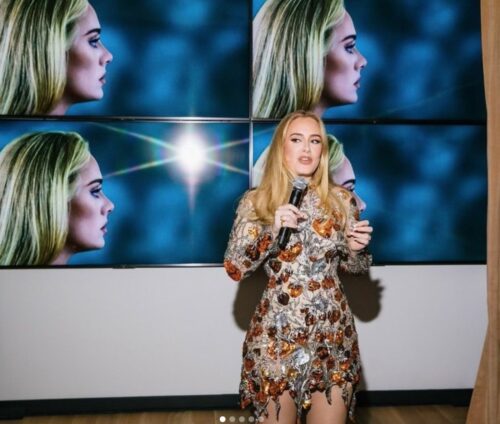 Adele had the biggest debut in 2021, but her new album sales sold significantly less than in 2015.
The new album sold 838,000 copies in its first week, most of them downloads and CD's and had the biggest first sales week in 2021.
The previous album "25" sold 3.8 million copies in its first week and went on to sell 18 million copies over 12 months. Adele spent the year on a tight schedule of TV appearances, award shows, radio visits, and a worldwide tour. If Adele were to follow the same exact blue print, it wouldn't have the same effect because these promotional runs don't penetrate like they once did. Today, you want TikTokers covering the song, hoping it goes viral, but even TikTok has peaked.
Some critics claim Adele waited too long between album cycles and that 6 years will cost you relevance. The album should had more hooks and artist features. Maybe Adele can recruit Rapper DaBaby for a new version of Easy On Me. Surely, that will drive sales. None of this matters and wouldn't change the outcome. You can't reassemble a hit, nor the year 2015.
Adele released her 4th album. Most artists don't make it past the second album. Media has changed the music industry and there's no looking back.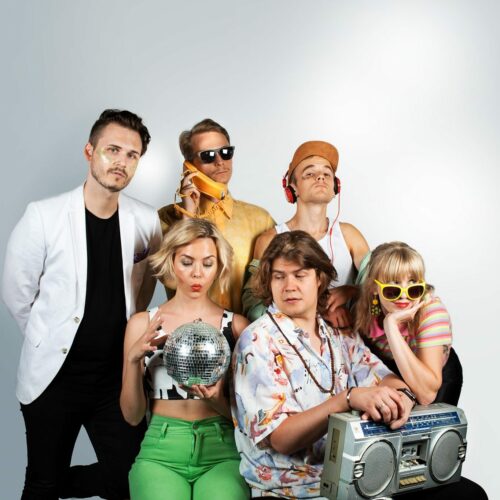 Watch out for Swedish band Disco Arcade and the fun uptempo track 'What's Going On". You'll enjoy if you like the 80's. The best part? It has a sax solo. The track could find a home on Apple's 80's Hits Essentials.
The band consists of musicians Klara & Jag and Malou Prytz. They've toured in Europe with Swedish radio play, television, and a Spotify's New Music Friday placement.
"What's Going On is the band's second single, it's about the frustration of being involved with someone who keeps sending mixed signals.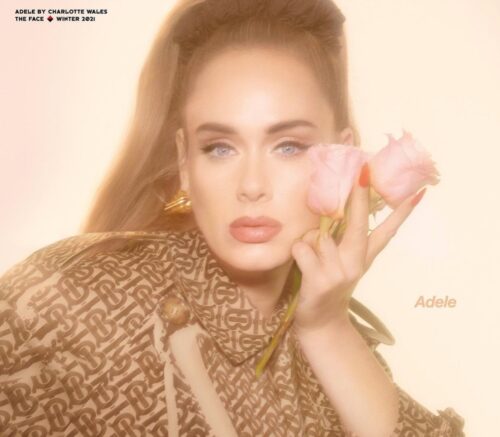 Adele slid through the cracks, moments before politics would dominate the discussion and social media would create distraction.
Adele said that she and Drake are "a dying breed" within the music industry. That's probably true. Adele built her music capital assets in 2008, seconds before the explosion of social media. Adele's name was bolstered when she performed on SNL, the same night Governor Sarah Palin who also appeared on the TV show which became the most watched episode in history. In Adele's words, it was 'pure luck'.
"We are a dying breed," Adele said. "There was like 10 of us. You know, I don't think there'll ever be that many of us again at the top doing it the way we were doing it.
The battle for customer mindshare has become a grueling task and 2008 was a simpler time and the world was more unified. Politicians and influencers have infiltrated platforms that were once occupied by artists like Myspace. Everything changed in 2009. Adele slid through the cracks, moments before politics would dominate the discussion and social media would create distraction.
Adele's friend posted her demo on Myspace, where it led to a phone call from Richard Russell, boss of the music label XL Recordings. It was more easy to stand out. Today, Spotify has more than 70 million tracks with more than 60,000 uploaded to the service every day.
Adele says: "We came out before streaming. We came out before all the social media frenzies of like, 'You've got five seconds to entertain; otherwise, get out'. We existed in the old school-ness of the industry that we grew up watching and aspiring to [be part of]."