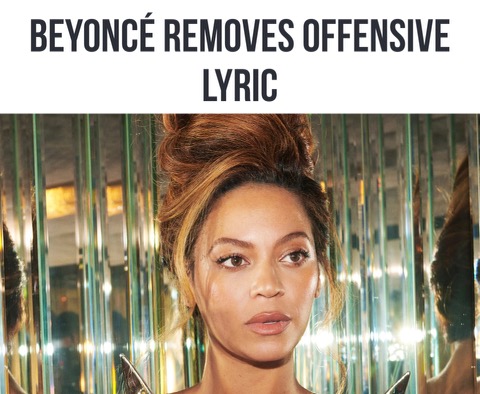 Beyoncé is removing a lyric from her new song "Heated" following criticism from disability advocates and users on social media. "Spazzin' on that ass, spazz on that ass".
The track, which appears on her seventh studio album, "Renaissance," was called out for being "ableist" for the singer's use of the word "spaz."
The term "spastic" is often used in the medical field when referring to someone with cerebral palsy, a disability that makes it difficult for someone to control their muscles.
"Beyoncé's commitment to storytelling musically and visually is unparalleled, as is her power to have the world paying attention to the narratives, struggles and nuanced lived experience of being a Black woman," the author of the article, Hannah Diviney, wrote.
"But that doesn't excuse her use of ableist language – language that gets used and ignored all too often. Language you can be sure I will never ignore, no matter who it comes from or what the circumstances are."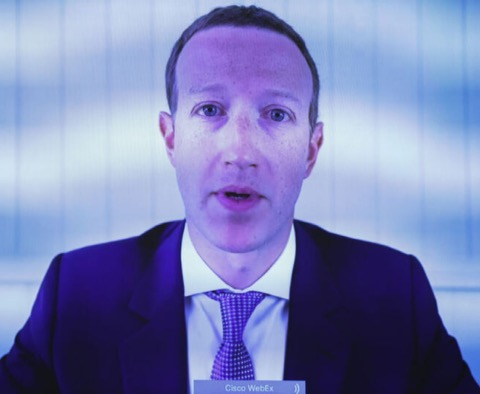 Big tech found a way to get the biggest bang for the buck. It's to pay publishers and record labels lump-sum licensing advances (or so-called 'buy-out' deals) rather than sharing a proportion of revenue for every listen/use of music on their platforms.
After years of scrutiny, Facebook abandoned the ancient lump sum practice and accepted the 'revenue-share' model for user-generated video content. Video creators that use licensed music in videos over 60 seconds long on Facebook will receive a 20% share of any advertising revenue. The 80% will be split between music rights holders and Meta. Influencers with sizable followings will benefit and reap some rewards.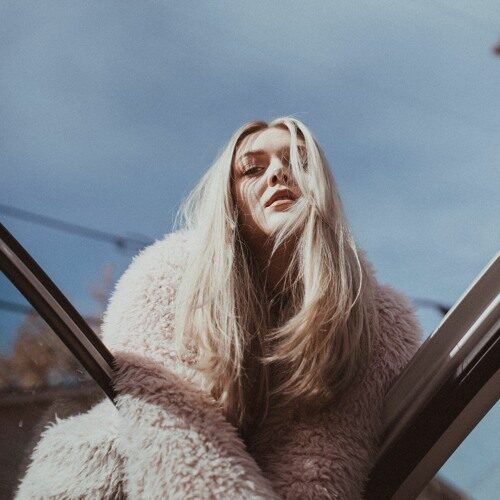 Check out Everything I Thought I Knew by Mykel. Fans of ballad pop with an R&B will enjoy. Think Adele, Kelly Clarkson, H.E.R., Jessie J and Tori Kelly. Mykel has performed at venues including The Staples Center and Dodger Stadium in Los Angeles. Her songs have been heard on television programs including the Bravo network reality series' Vanderpump Rules and Real Housewives of Orange County; in eight Lifetime original movies including Inspired to Kill, Party Mom and His Secret Family.
A Salt Lake City native, Mykel was the lead singer in "The Rock Show" at the Lagoon theme park before relocating to the West Coast. Mykel says, "Music is my personal coping mechanism. It's how I relate to the world around me and process my own emotions. I aspire to make music that encourages and helps others to do the same."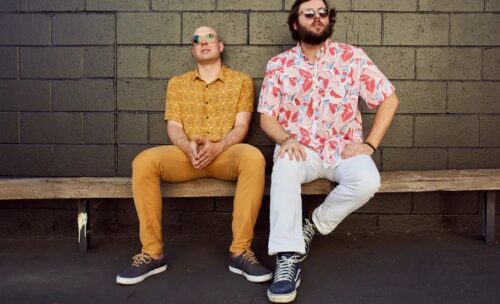 Check out Differently by Future Indie duo Limón Limón. The LA based duo is composed of Jason (Vocals, Guitar, Bass) and Rand (Keys, Synths, Drums) and has garnered tastemaker support and landed on Spotify's Indie Fresh Finds.
Future Indie duo Limón Limón seamlessly fuses the past and the future, the left and the right, the up and the down. Their captivating sound weaves together the expressive and unique feelings of live instruments with inventive lyrics, and layered vintage and digital synths. Limón Limón establishes a fresh perspective on feel good west coast music in it's finest form.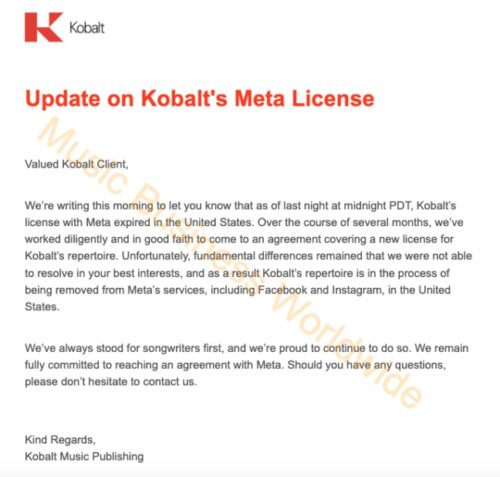 Kobalt Music Publishing is pulling its near 700,000 songs off from Facebook and Instagram according to MBW.
According to a memo, Kobalt's licensing deal with Facebook and Instagram has expired – and a new agreement wasn't reached between the two parties.
"Unfortunately, fundamental differences remained that we were not able to resolve in your best interests, and as a result Kobalt's repertoire is in the process of being removed from Meta's services, including Facebook and Instagram, in the United States."
"We've always stood for songwriters first, and we're proud to continue to do so. We remain fully committed to reaching an agreement with Meta."