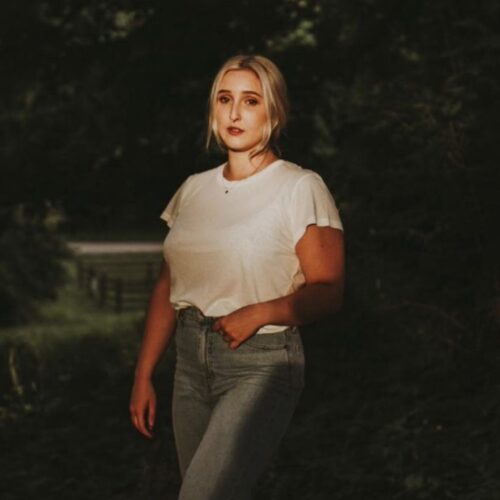 Look out for Mary Ella Hunt and the song Need A Minute. You'll like if you're looking for something moody and haunting. Fits perfectly on Spotify's Chill Out or Slow Indie Vibes.
The 24 year old Nashville based artist is influenced by Jeremy Zucker, early Ed Sheeran, Julia Michaels, Phoebe Bridgers and was born and raised outside of Asheville, North Carolina while Ella's love for the mountains and shaped her music writing.
Hunt says, " I once had someone describe my genre as sonic-environment focused/contemporary singer songwriter. The sounds used in my tracks are placed very deliberately for maximum emotive effect, tying each little piece of the song into every sound that encompass the recording. Nothing is left unsaid or unfelt.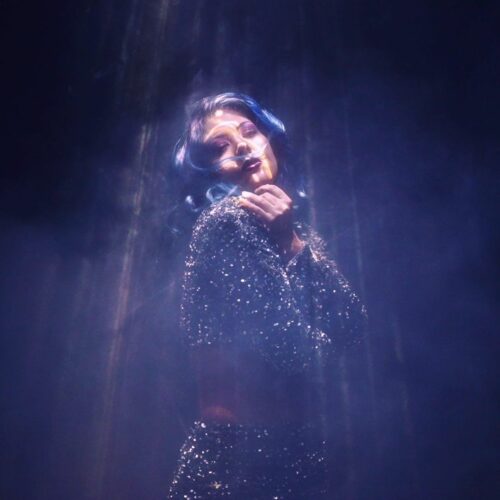 Give the track Your Song by PAENDA a stream. You'll like if you love electro pop. The Austria indie pop artist draws influences from Halsey, Anne-Marie, Sasha Sloan. She's landed on Spotify editorial playlists such as New Music Friday in Germany, Switzerland and Austria) as well as Dance Brandneu, Summer House!, and Feel Good Pop while receiving shououts from Music blogs like Aipateh, Lefuturewave, and Uranium Waves. She performed Popfest Vienna as supported Jessie J. Check out the official video for the track here.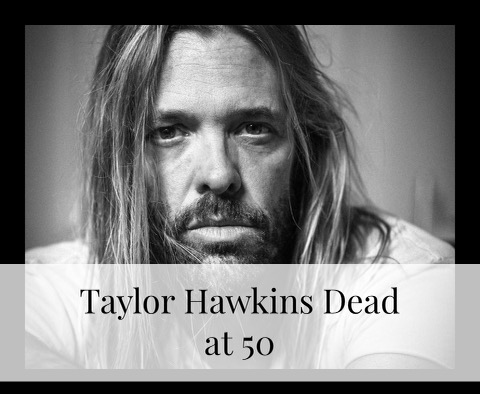 The Foo Fighters drummer Taylor Hawkins has died at just age 50.
"The Foo Fighters Family is devastated by the tragic and untimely loss of our beloved Taylor Hawkins. His musical spirit and infectious laughter will live on with all of us forever," the band said in a statement.
The band is touring South America and were set to perform a show in Bogota, Colombia.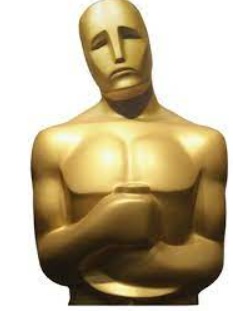 According to LA Mag the quota plan may destroy the Oscars. It's a perfect storm with sinking ratings, disappearing stars that have been replaced with social media influencers, and boring broadcasts. Now the quota system could be the final nail in the coffin.
Creativity and greatness no longer determines the outcome according to insiders. The rules have been changed by which films are eligible for Best Picture nominations.
Starting in 2024, producers are demanded to submit a rundown of race, gender, sexual orientation, and disability status of members of their movie's cast and crew. If a movie does not have a significant amount people of color or disabled people or gays or lesbians working on the set then that movie will no longer be eligible for an Oscar.
The quota system is not universally accepted in Hollywood circles.
"Critics say it's invasive, anticreative, opens the door to privacy issues, and is spectacularly unfair to actors and crew members, who may want to keep their sexual orientation or health profiles to themselves, not to mention to producers and directors who have enough to worry about while shooting a movie than to be saddled with the thankless task of tallying up the identity markers of their creative partners".

"I mean, why aren't animals in this?" sneers one industry insider. "What if the main character is a horse?"

"The Oscars drew an all-time low of 9.85 million viewers—less than what an episode of The Big Bang Theory used to get. "

"Aperture 2025 isn't the only Academy initiative to recently raise eyebrows in Hollywood. In February, Oscar organizers triggered a civil war in Hollywood over a plan to pretape many of the below-the-line categories—film editing, makeup and hairstyling, original score, production design, the short-film selections—and roll edits of those awards into the live broadcast. Predictably, many Academy members (especially film editors, makeup and hairstylists, and production designers) balked at the change, but at least that one was designed to address an actual existential threat to the ceremony: that it's become so long and boring that huge swaths of the audience have begun tuning out."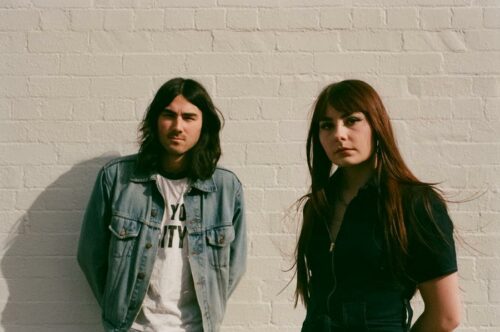 Salarymen spread the good vibes in the new track Rerun. You'll love the Sydney duo if you're fans of Beach House and Tame Impala or in the mood for a song on Spotify's Good Vibes, Indie Pop, or Chill Vibes.
Songwriter and vocalist Renee says "This song is about longing for a place you desperately need to get back to, while you're stuck somewhere else. The lyrics reflect the stress of being separated from those you love, and the sense of tension that builds up inside of you and starts to drive you a little crazy. The last two years have felt a bit like groundhog day, and that starts to eat away at your mental health after a while".
The duo has landed on Spotify Fresh Finds, Apple's New Music Daily while garnering shoutouts from NME, Wild Honey Pie, and Louder Than War. The band has a string of upcoming shows across Sydney.