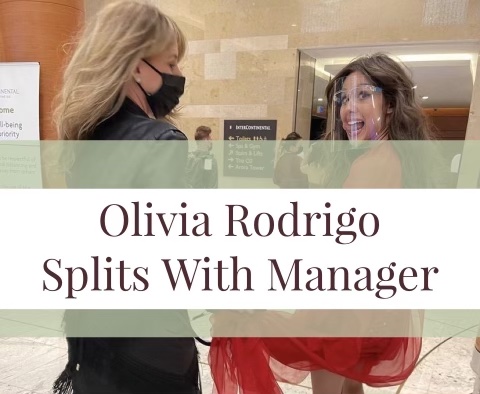 Olivia Rodrigo departs with her longtime manager Kristen Smith.
Why do managers and artist that begin their journey together often part ways after a successful venture?
I'm not speculating at all on Olivia Rodrigo's relationship with her manager.
It's not uncommon that rising artists and managers split shortly after a radio hit and a tour. Both didn't know what to expect and it's all new. What started out as fun turns into a high pressure environment.
At times, the tour manager falls into the role of an artist manager eventually replacing the artist manager altogether. They have all the connections on the road and that's where you want to live. But tour managers may not be very savvy in business deals and may not make great representation for the artist.
Everyone is offering their opinion. Ask any overnight sensation act. From make up artists to producers, label heads to agents, friends to mum and dad. It becomes confusing and distracting throwing things off course.
And then you have poachers and agents making secret phone calls to the artist selling them the dreams, something more on a grande scale hoping to lure them away. An 18 year old who never made a trip around the globe can easily be led away by smooth talkers.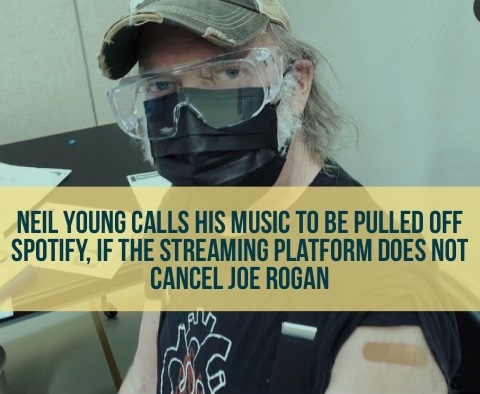 Neil Young has demanded for his songs to be pulled from Spotify because they host Joe Rogan's Experience, a popular podcast. The folk singer wants Joe Rogan banned.
Young asked his management team and record label to remove his music.
Young wrote, "Spotify is spreading fake information about vaccines – potentially causing death to those who believe the disinformation being spread by them."
Spotify can have "Joe Rogan or Young. Not both,"
"By allowing the propagation of false and societally harmful assertions, Spotify is enabling its hosted media to damage public trust in scientific research and sow doubt in the credibility of data-driven guidance offered by medical professionals," the letter stated.
Check out the podcast now up on Spotify. In the first episode with David Bendeth we discuss why The Rolling Stones gave k.d. Lange songwriting credit and how Paramore avoided a nightmare scenario along with other crazy stories.
Look out for Ea Othilde and the track Back To You. You'll love if you like lo-fi, folk, indie rock. Think Clairo meets Lana Del Rey.
The rising artist from Norway has been writing songs since she was 11 years old, and she started working on her debut-EP when she was 15 with producer Hans Olav Settem.
"The song is about putting yourself first and cutting toxic people out of your life" says Othilde.
Ea Othilde takes cues from Elliott Smith, PJ Harvey and early Bon Iver. The lyrics revolve around dysfunctional relationships and 'the fear of missing out' in her adolescent years.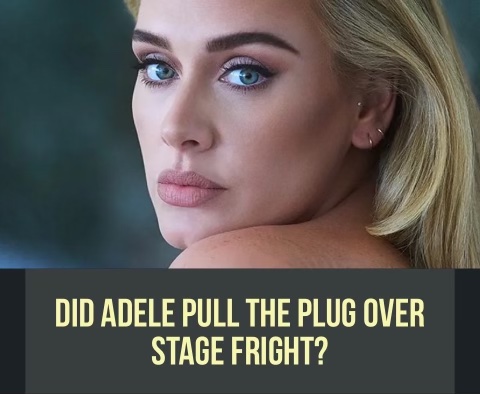 Insiders are claiming Adele pulled the plug over production disagreements. Performing at Casinos is very alien to the UK singer and Las Vegas is lights and glitz, not the perfect setting for a melancholic newly mum that is focused on hitting the right notes. She isn't use to performing shows like Bruce Springsteen or Bon Jovi, she was nearly home for 5 years before writing her new album Adele 30. The singer has made no secret of her crippling stage fright, or indeed the fact she hates touring.
She has vomited before going on stage and said she would turn jobs down in case she had an 'anxiety attack' and couldn't go on.
Talking to Q magazine she said: "I will not do festivals. The thought of an audience that big frightens the life out of me. I don't think the music would work either. It's all too slow.
"I'd hate to book a festival and have a f***ing anxiety attack and then not go on stage, do you know what I mean?"
She added: "I'd rather do 12 years at the Barfly than one night at the O2."