Check out the podcast now up on Spotify with Steve Thompson, veteran & Grammy Award winning engineer, producer, mixer, & writer that helped acts as Metallica, Guns N Roses, Korn, and hundreds more create iconic tracks that have defined genres.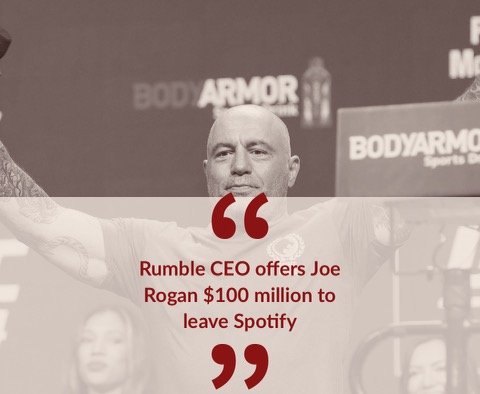 Rumble CEO Chris Pavlovski has sent a letter to Joe Rogan, offering $100 million over four years to bring his 'free speech' discussions to an uncensored platform.
Dear Joe,
We stand with you, your guests, and your legion of fans in desire for real conversation. So we'd like to offer you 100 million reasons to make the world a better place.
How about you bring all your shows to Rumble, both old and new, with no censorship, for 100 million bucks over four years?
This is our chance to save the world.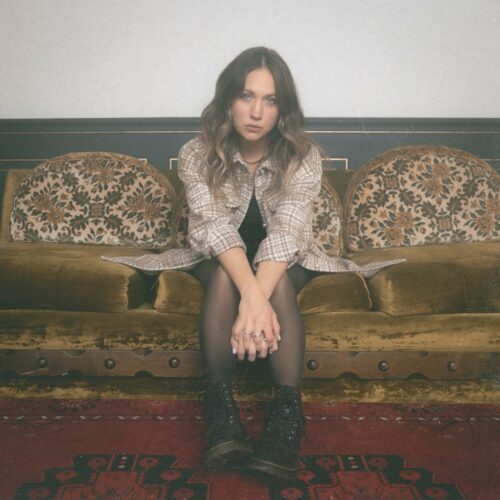 Frankie Orella drops a really cool track Hold Me Together, my favorite February release thus far. You'll love if you're listening to Spotify's Sad Playlist.
The singer songwriter grew up listing to her fathers Beatle's collection. She released her first single "Never Be Lonely," followed by "Come Home,". In 2020 she wrote a concept EP on the 5 Stages of Grief, garnering blog support from Lefuturewave and Popmuzik.
Orella says "When we wrote this song, I wanted a way to communicate all the things I'm scared to say out loud to people I love," said Orella. "It can be easy to assume people close to you will eventually leave, so this song is like a plea to stay when the relationship is strained."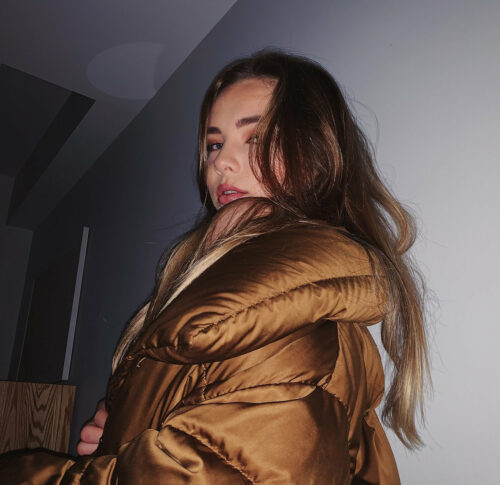 Cate Tomlinson impresses with the brand new track Notes App Apology. A song about gaslighting, you'll love if you're in the mood for something haunting.
The track was co-produced with Justin Stanley (Nikka Costa, Prince, Paul McCartney, Sheryl Crow). Tomlinson says "Most of my other songs have big choruses that are kind of in your face, and Notes is a lot more laid back and I feel isn't trying to prove itself as much."
The 20-year-old songwriter hails from San Francisco and is now based out of Boston at Northeastern University.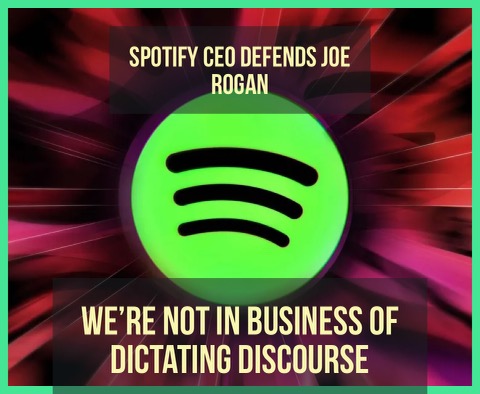 'There are many things that Joe Rogan says that I strongly disagree with and find very offensive,' Chief Executive Daniel Ek said at a company town hall on Wednesday.
But 'if we want even a shot at achieving our bold ambitions, it will mean having content on Spotify that many of us may not be proud to be associated with.'
'Not anything goes, but there will be opinions, ideas, and beliefs that we disagree with strongly and even makes us angry or sad,' he added.
'I want to remind everyone of our mission. We want to get to 50 million creators and a billion users. And to be a true platform and achieve this ambition, it's really critical that creators are able to use their voice independently. And it's also critical that we have diverse voices on our platform,' he said at the town hall.
'We're not in the business of dictating the discourse that these creators want to have on their shows.'
'Even though JRE is an exclusive, it is licensed content. It is important to note that we do not have creative control over Joe Rogan's content.
'We don't approve his guests in advance, and just like any other creator, we get his content when he publishes, and then we review it, and if it violates our policies, we take the appropriate enforcement actions.'
We're defining an entirely new space of tech and media. We're a very different kind of company, and the rules of the road are being written as we innovate,' he said.
'I understand the premise that because we have an exclusive deal with him, it's really easy to conclude we endorse every word he says and believe the opinions expressed by his guests. That's absolutely not the case.'