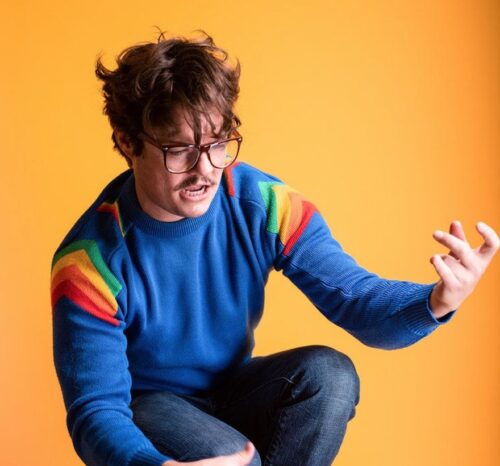 Boo Riley dropped the impressive new single Ghost along with a video. If you love the 70's, 80's and disco, you'll love.
We had a quick Q&A with the Cali based indie artist.
Who are you artist influences?
Steely Dan is my favorite band. I love how they craft songs that are complex yet accessible. I try to do the same with my own writing.
How did the song come about?
I wrote this song from my own ideas of Jesus as he nears death. Something more Last Temptation Of Christ meets Joan Osborne's, One Of Us, than the commonly held story. As a child, Christianity was forced upon me. I don't think I actually ever believed any of it, but was so scared by the ideas of burning in hell and letting my parents down that I just went along with it. The song was an attempt to process, and to create a version that rang truer to me.
After watching the video, I need to ask about your dance moves
I am also a Broadway actor/singer/dancer. Musical theater was my first passion. I actually have a B.F.A. in Musical Theater from The Boston Conservatory. My girlfriend, Claire Camp, choreographed the video. I wanted to incorporate roller blading because it was an integral part of my childhood. I'm from Palos Verdes Estates, just south of Los Angeles, and I spent countless hours blading along the beach and playing roller hockey in youth leagues and high school.
And you didn't fall once roller skating?
Roller blading is almost like walking for me! I've been doing it for so long that it's second nature.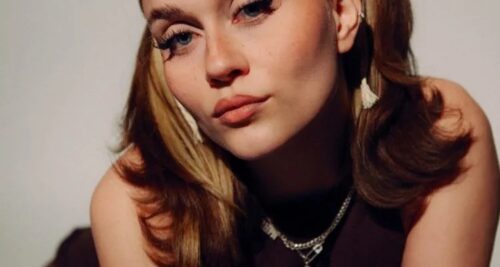 LEEPA releases the angst song so far it just sucked. Fans of Olivia Rodrigo, Avril Lavigne, Tate McRae, Gayle, and Dylan will enjoy. The singer-songwriter from Berlin also dropped a video for the track that finds LEEPA getting together with her friends releasing their own personal frustrations.
The track was Spotify's focus single for their EQUAL GSA campaign during Reeperbahn Festival – including a Time Square billboard and support such as the OOH campaign, showcase, and talk about equality during Reeperbahn Festival.
"so far it just sucked' is about a crush I've had for a very long time, with whom it never worked out, even though we always felt that both of us wanted it. I always imagined how everything could be so simple and nice, but up until this point it just sucked – that's where the title stems from. How come it always sucked, when we love each other so much?! It really makes no sense at all! Several circumstances and people have also been involved in preventing this from happening, and that just pisses me off!" – LEEPA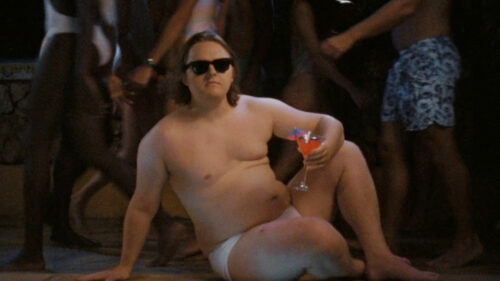 Singer-songwriter Lewis Capaldi has dropped the official video for the track Forget Me. The self-described chubby Scottish popstar shot the clip at Pikes Hotel in Ibiza with director Louis Bhose. The famous hotel was the setting for the 1983 WHAM! video "Club Tropicana." With "Forget Me," Lewis and Louis set out to duplicate the iconic clip, shot for shot. Watch the "Forget Me" here.
"'Forget Me' is a song that's so dear to my heart and I definitely feel like it's my best tune yet," says Lewis Capaldi. "It's about a break up I went through where after a year, the only real contact I had with my ex was seeing her 'post-me' life play out on her Instagram. I was at a point where I was feeling pretty miserable and she seemed like she was moving on and having the best time, thriving, and I hated it. It seemed unfair to me that she appeared happy while I was hurting, and I was fearful she might have forgotten about me completely, so I wrote a song about it."
"You hear a sad song and you expect a sad video. There's catharsis in that. But to go in the other direction completely felt more in line with the Lewis that walked onstage at Glastonbury in full Noel Gallagher getup," says director Louis Bhose, who also shot the video for Capaldi's "Grace".
"The performance is classic Capaldi: 'yeah, no bother, just singing this song with a cocktail in my hand. I'm fine, not thinking about my ex, here at Club Tropicana.'"
Of course Capaldi's mother loves the track adding "It's not the best song I've ever heard, but I do like it."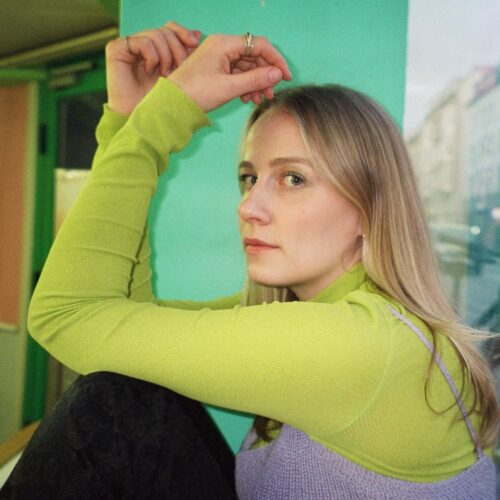 thea wang released the indie folk track I Wrote You Letters alongside the new album 'While He Is Still Asleep'.
The Norwegian singer songwriter landed on several Spotify chill and pop playlists with her previous releases while the new track landed on Spotify's New Music Friday.
thea kicked off her music journey studying jazz-vocals at the Oslo Academy of Music. She previously toured with SIGRID and Konradsen and will tour Europe opening for AURORA. The Bergen-born singer now resides in Copenhagen where biking in the rain and exploring the city led to the experiences spoken about on 'While He Is Still Asleep'.
"It made me appreciate how silence can teach you a lot. But it also made me extremely restless, and I realised how much I need to sing to find meaning in life. Sounds cliché, but for me it's true," thea says, having travelled to Italy as well as the USA during this time, inspiring some of the songs on the new album while also producing it alongside Andrew Keller. "I met so many people that I sort of carried with me – and so the songs in this album are small novels about different people that I've met, people I know, people I don't know, and some stories from my own life." – thea wang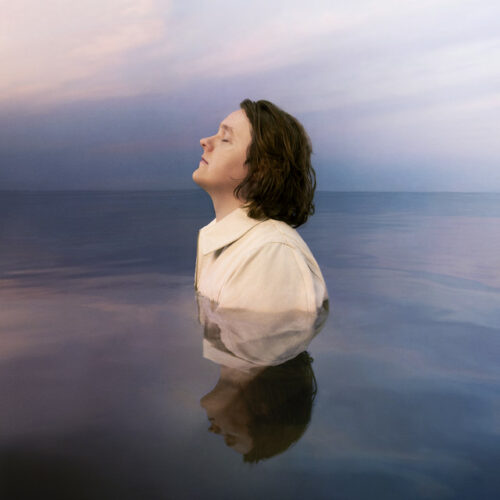 Lewis Capaldi who took a hiatus for 3 years after blowing up with only two single releases is back with a new song called Forget Me. The new pop track sounds like a 2007 pop rock track sung by American Idol's Chris Daughtry. The song was written with Michael Pollack who writes for Katy Perry, Backstreet Boys, and Kelly Clarkson. If you're looking for depressing ballad, you won't find it here. You'll get common, a slick radio pop production.
Lewis says "a wee bit more upbeat than my previous numbers, mostly because after touring the world, I noticed that my lesser known slower tracks were making some of the crowds look like they were about to fall asleep out of sheer boredom. However, this new one is sad AND fast, much like my love making. Not to worry, I've still got plenty of depressing ballads up my sleeve."
"'Forget Me' is a song that's so dear to my heart, and I definitely feel like it's my best tune yet," Capaldi shared in a statement. "It's about a break-up I went through where after a year, the only real contact I had with my ex was seeing her 'post-me' life play out on her Instagram.
"I was at a point where I was feeling pretty miserable, and she seemed like she was moving on and having the best time, thriving, and I hated it. It seemed unfair to me that she appeared happy while I was hurting, and I was fearful she might have forgotten about me completely, so I wrote a song about it."