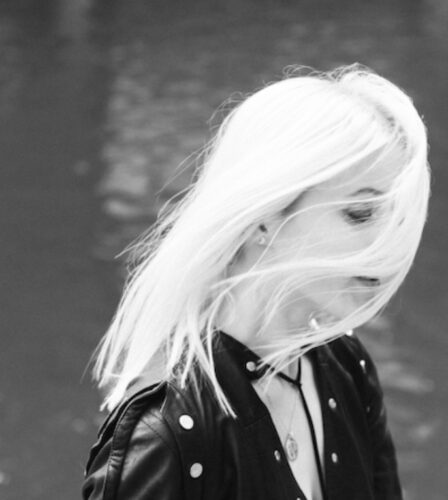 Watch out for Floss Jordan and her new song "Turbulence." The infectious track hooks you in immediately.I almost thought I was listening to Dido or maybe Sia, but then Floss Jordan comes into her own and sounds better than her predecessors. This track could take her to the next level.
The track portrays a narcissistic relationship. Floss Jordan describes the tension caused by one person wanting calmness and stability. "Turbulence is a beautiful but powerful portrayal of the sentiment caused by tension in a relationship, when one person wants calmness and stability whereas the other needs volatility and turbulence to keep their connection alive."
Floss Jordan, initially a dancer, has shared the stage with Charli XCX, Years & Years, and Breach, appearing in ads for Apple Music. She's modeled for London Fashion Week and brands like Tommy Hilfiger and Lee Cooper Jeans. As an international DJ, Floss has spun for MAC Cosmetics, Netflix, L'Oréal, and more. She's supported Basement Jaxx, played at prestigious venues like the Natural History Museum, and contributed to the music scene at various iconic spots like Sushi Samba, Soho House, and the BBC Studios.
Joy Downer has released an upbeat track called "Alright" that combines elements of new wave, garage rock, and bubblegum pop. The song has a unique blend of past and future pop music.
In her own words, Joy says, "Have you ever felt too comfortable or trapped in your own life? Have you ever felt like you were playing only one role when you know you're capable of playing many? It's okay to feel lost, to take bold steps, to pursue your dreams and rediscover yourself again and again. This song is meant to reassure us that it's alright to feel this way."
Despite her stage name, Joy Downer is actually a California-based musician and model who took on her husband's last name after marriage. She and Jeffrey work together on her music. Her birth name is Joy Bishop, and she comes from a large Mormon family.
Joy has found a niche in the alternative rock scene. She had a chance to perform with Beck on Corden last year. On her latest single, "Chain Reaction," she collaborated with Pearl Jam's Mike McCready and percussionist Lauren Brown. The song was released on McCready's Hockey Talkter Records and was performed on The Late Late Show.
Joy found herself in the alt-rock scene. Last year, Beck performed with her on Corden. He joined her on the new single "Chain Reaction," with Pearl Jam's Mike McCready and percussionist Lauren Brown. The track is out on McCready's Hockey Talkter Records. Downer played it on The Late Late Show.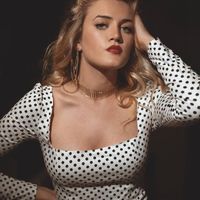 Drew Now just released the track "Dopamine." She blends the best moments from Tate McRae and Julia Michaels into one song. This track could easily snag a spot on Spotify's Pop Rising, Pop-Up, Pop Anthems, and Summer Hits playlists.
Drew Now aka Leah Mathies, grew up on a farm by Lake Huron in northern Ontario. Her songwriting journey started early, inspired by tunes from church and homemade CDs in her mom's car.
With recent hits like the uplifting pop track "TYPE" (October 2022), Drew Now brings some positivity in this wierd dark world. Surviving a lightning strike and impressing Simon Cowell on America's Got Talent Season 13, she's not just a musician but an all-around 'everything.
Her first EP, "Mesmerized," dropped in 2013 when she was just 16, produced in Nashville, TN.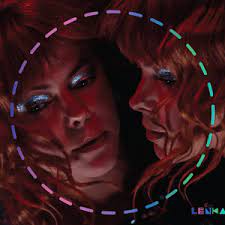 Lenka just released a new song called "Ultraviolet" that comes off her newly released album Intraspectral. The track vibes are reminiscent of Taylor Swift and fits perfectly on any Spotify Pop playlist.
Once part of the band Decoder Ring, Lenka started making music on her own after moving to California. She released her first album in 2008, and her song "The Show" was used in movies and ads, even at the Oscars.
She kept going with her second album, Two, in 2011, and the songs "Everything at Once" and "Everything's Okay" became popular. Her third album, Shadows, came out in 2013.
In 2015, Lenka released The Bright Side on her label, Skipalong Records. The song "Blue Skies" got a lot of views on YouTube. In 2017, she released her fifth album, Attune, with the song "Heal."
In 2020, Lenka released an EP called Recover, featuring new versions of old songs. Soon after, she released another EP called Discover with new songs like "Ivory Tower" and "Stop Thinking so Much."
Lenka's music is known for its happy feel. She's toured the world and has lots of fans on YouTube and Facebook.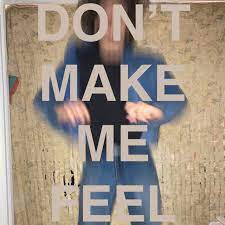 NYC rock artist Kibby released "Don't Make Me Feel" from his upcoming 4th studio album, "Not Not Cool Anymore," out on October 27, 2023. If you're looking for a song that is dark and grungy, reminiscent of the 90s, and that will make Sonic Youth gush, this is that song.
Kibby's new album is his heaviest and most raw yet, featuring distorted guitars and intense drums. Despite the rawness, it retains Kibby's signature catchy hooks and lively rhythms. The album explores themes of disappointment, growth, and the struggle to find a secure place in life.
Born in Queens, NY, in 2018, Kibby was conceived with a goal of releasing one album each year for a decade. The journey started in 2019 with the first album, "Seance Rock," a soft and catchy bedroom rock recorded in Iowa City and finished in Queens. The album's release in April 2020 coincided with the COVID-19 lockdowns, preventing live shows but shaping Kibby's future as a recording project.