Round Hill Music is relatively new on the publishing scene, but they have certainly hit the ground running. Recently named one of the Top 10 Publishers in Billboard (Q2, 2014), RHM is building up an impressive catalog of classic songs from the likes of the Beatles and the Rolling Stones, but also breaking new artists by saturating our collective consciousness with infectious hits from Bruno Mars, American Authors, Katy Perry and many more. A small, boutique company offering a wide variety of services, Round Hill continues to grow by the day, through acquisitions and their own creative efforts. We spoke with Mallory Zumbach, Sr Director of Creative at Round Hill Music to learn more about how they do things and gain a bit of insight into their success.
Round Hill Music only started in 2010, but boasts a very impressive catalog and has a number of current associations that have made the company a leader in the field in a very short time. What is Round Hill doing differently that has allowed for such phenomenal growth?
Our overall focus at Round Hill isn't market share—we don't want to create some gigantic, unwieldy catalogue wherein we can't even keep track of who all our writers are, let alone what songs they've written. We want to build a catalogue filled with great music that we're passionate about, and that we know we can add value to. That focus on quality over quantity is certainly a part of our success thus far.
What is your process for determining what you will sign?
I think that we know how to take advantage of the great team of people we have here. When we're looking at a catalogue or thinking about signing a new writer or artist, the whole team gets looped in to the process. That gives us the space to honestly discuss what all we think we can do with the music we're considering before we actually sign or acquire it. Do we think the songs have a lot of synch licensing potential? Can we breathe new life into back-catalogue songs by having up-and-coming artists cover them? Do we see potential to take a writer and set them up on fruitful co-writes? We try to make sure that the majority of the team is on board and thinks they can really work with the music, which I think is important to both our success as a company and the potential success (or further success) of any writers we sign or songs we acquire.
Surely not every task in the daily process at Round Hill is directly related to the creative aspects of music. There's a lot of boring paperwork in copyright and licensing! But nearly every staff member is college educated, not to mention a fully qualified musician in their own right. Which plays a bigger role in the culture of Round Hill- the college degrees or the musical backgrounds?
This feels a little bit like a chicken-or-egg scenario to me—most of us went to school specifically for music-related fields, like performance or music business, but we wouldn't have pursued that sort of education in the first place if we weren't musical people. I think that the fact that we're a bunch of musicians is a huge part of our company culture, and our writers and artists certainly appreciate that we can geek out on things like recording gear and music theory with them. They know we're all in this business because music is part of our lifeblood. Our college educations helped us dive even deeper into that music geek-dom, and they also helped a lot of us figure out how to make a career out of our love for music. With all of that in mind, I think that the importance of our musical backgrounds and our degrees are two very interrelated defining aspects of our company culture.
Publishing is really the primary way that artists make careers for themselves these days. An artist can generate a lot of heat with a few good commercial or film placements. Round Hill Music gets involved with music in a few different ways, including finding those placements, so you probably have unique perspective here- all things being equal, what makes one song more likely than another to get picked up?
The bulk of my day-to-day job here is focused on pitching our songs for synch uses, so this is definitely something I think about all of the time. There are so many different factors that go into any given song's success in the synch world, many of which are outside the control of the songwriters/artists. However, I do feel like there are certain traits that serve as a common thread through a lot of the songs that you hear getting licensed over and over. An upbeat, feel-good, anthemic song is going to work for a lot more uses, for starters, especially when it comes to things like advertisements and promos. I think it's also important to have a great chorus with memorable lyrics that touch on universal themes like feeling joyful, togetherness, platonic love and friendship, determination, celebrating, and so on. The lyrics shouldn't be too nebulous, either—the listener should be able to get the basic message of the song without having to listen to it over and over. That doesn't mean they can't be artfully written—just that they need to be clear. The vocals should be clear, too, for that matter! It makes no difference how great the lyrics are if the vocals are so mumbled or hidden under the instrumentation that the listener can't make them out. I also think that the mood and feel of the song have to match the lyrical content. Synch searches for songs that sound really happy but have sad lyrics (or vice-versa) are pretty few and far between. Finally, the writer/artist needs to keep all of the aforementioned qualities in mind, but still write a great song that showcases their unique sound.
It seems like there is definitely a formula for a perfect song.
Music supervisors can totally tell when someone is trying too hard to create The Perfect Song for synch, and they usually steer clear of using something that obvious and contrived sounding. They want to work with music that's authentic—who wouldn't?
Who do you want to work with?
I think at the end of the day, having a catalogue from an insanely talented artist is always incredible, but it's extra special when that artist is hungry to work. The writers and artists who get genuinely excited about their music and are open-minded about things (like licensing their songs or getting involved in interesting collaborations with other writers) are the best to work with, whether they're established hit-makers or just starting out.
What are your more immediate goals for Round Hill Music?
We just closed on our first fund this summer, so I think we're all excited to put that capital to work as we continue to build our artist/writer roster and catalogue.
What about long-term?
Total world domination? Honestly, I think we all just want to grow RHM in the smartest way possible, and never lose sight of the fact that the music comes first. We want to be the kind of publisher that our writers are truly excited to be working with— they should be having their best publishing experience with us, to the point where they're trying to convince all of their songwriter friends to sign with us, too.
http://roundhillmusic.com/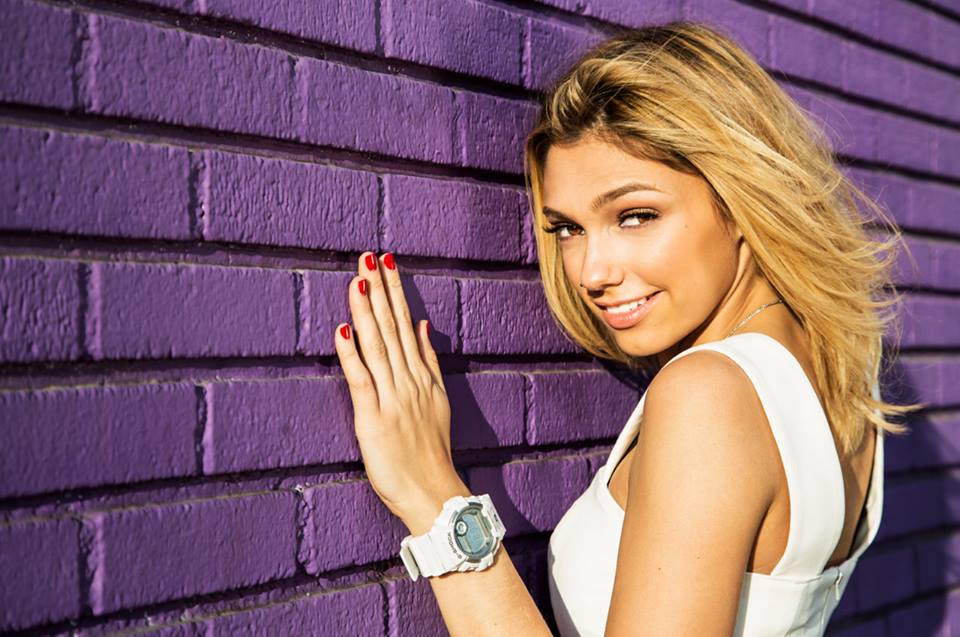 Buzz Track: Supersonic featuring Sean Kingston
Swiss pop singer Vava Voom is an up-and-coming artist. She teamed up with Sean Kingston (Beautiful Girls, Fire Burnin', Beat It feat. Chris Brown) on her first single "Supersonic". The single was produced by The Aristocrats (The Underdogs, Rodney Jerkins, Exo-K) and written by Esjay Jones (Akon, Rihanna, Shakira) and Pia Toscano (American Idol season 10). Vava Voom is currently at work on her debut album, which will be released later this year. "Supersonic" is her first single release in the United States.
Contact: jason.jumpmedia@gmail.com, info@persona-pr.com
How was the transition from Switzerland to America? Do you travel back & forth?
It's really different. It's a slightly difficult change, although I welcome that change. In Switzerland everything is safe and comfortable, and you don't get encouraged to pursue big accomplishments in music or entertainment. In America, it's all about how everything is possible. You can reach your wildest dreams and win big. This also means that, unfortunately, you can lose big too, but it makes you fight to chase those dreams even more.
I travel back and forth a lot. I do most of my major songwriting and recording in the US along with most of my photo shoots and press. But I do a lot of shows in Switzerland also, so I have to be back and forth right now.
When did you start singing?
I started singing when I was a little girl. My family is really musically gifted. All of my three brothers went to a boys choir, and I obviously couldn't join them, so I went to the Zürich opera children's choir. There, I learned how to sing and perform on stage. Over the next few years I sang in a gospel choir, played violin and piano, and rocked out with the coolest school band ever, but in reality we sucked, haha. Once, I sang with Celine Dion in front of 44,000 people. That was one of the most amazing experiences and actually the moment when I really wanted to become an artist. CONTINUE READING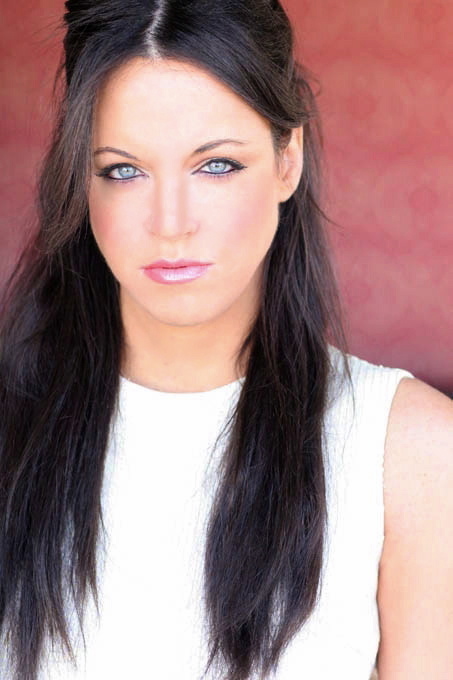 Wendy Starland discovered and developed Lady Gaga, which resulted in her signing the major label record and publishing deals that led Gaga to becoming the Multi-Grammy winning icon we know today. Wendy and Lady Gaga have written songs together over the years while also helping to develop Gaga's creative and marketing strategy. Starland herself made her mark as an artist being named VH1's "Best Emerging Artist" and was honored by the Songwriters Hall Of Fame. Kings of A&R sat down with Starland and discussed her current and future projects.
When did you first discover that you wanted a career in music?
I was pulled up on stage by James Brown's saxophone player, Maceo Parker, during one of his concerts and scatted on his stage for 20 minutes. After I was done, Maceo's bass player got down on one knee as if he were proposing, took a string off of his bass guitar and coiled it up around my ring finger. He hushed the crowd and said into the microphone, "Wendy you have a gift from God. You must devote your life to using this gift or else you will deprive the world of something so special." I got the chills. It was written up in the newspapers the next day. I made the decision in that moment to switch my focus from painting to music forever.
You're involved in all aspects of music including songwriting, producing, composing, and as a solo artist. Do you have a particular strength?
I'd say my greatest strength is in my ability to be versatile. Authentically. I've collaborated with artists that truly run the gammut: from members of the Wu Tang Clan and Capone, to Moby, Lady Gaga, and opening for artists such as Sheryl Crow, Jack White, and Chris Shiflett of the Foo Fighters, etc. I was also released on a Universal compilation that included Norah Jones and Feist, so I've written and produced several songs in that genre as well. I've been exposed to most musical genres and have learned how to tackle them effectively. CONTINUE READING
We've been posting Kingsfoil for the last 2 years because I've enjoyed your music, it's different yet melodic and catchy. Your new
record is finally breaking through, it debuted #42 on the iTunes Rock Charts.
How long have you been a band for?
(Jordan) Tristan and I grew up together playing in different bands and writing music together. We played acoustic for awhile and put a lot of time into getting better at writing songs, around 5 years ago we added Tim and went full band. Since then we have worked hard and put in the time to really build out band from the ground up.
You've had some line-up changes, correct?
(Jordan) yes, Tim is the second bass player and frankie is the second drummer. otherwise.. that's the only lineup changes we've had.
Who generally writes the songs? Is it a collective effort?
(Jordan) Most of the time I will write a song on guitar or piano, or Tristan and I will write something and bring it to the band, at that point, everybody adds their two cents. Sometimes ideas happen as we are all jamming or working together.
Tells us about the record making process.
(Jordan) after we get a song down and everybody has their parts written we will demo the song and send it to our producer Dustin Burnett, he will give us feedback on it… we often will re-demo the tune a couple times. We like to get the song feeling good well before the studio. Then when we go in to make a record we have a strong base of a song, we can then spend some time and try and couple more things in the studio… recording is a blast for me.
CONTINUE READING
Katy Tiz is a pop artist straight out of the UK, is signed to Lava Records home to UK Diva Jessie J, and her debut single is called "Famous".
You recently signed a recording deal with Lava Records/Universal Republic home of Jessie J. How did that come about?
I have been working for a long time but the final pieces of the puzzle came together quickly. Arjan writes did a review of one of my tracks called fire fire. That was on sunday, Harinder Rana called me on Monday. By friday night I was downing shots celebrating my first record deal!
When did you start singing and at what moment did you realize that you wanted to become a full time artist?
I was a late starter, I didn't sing a note until I was 17 and I didn't start full writing until I was 21.
I knew as soon as I stepped on stage for the first time that this is what I wanted to do.
It's the only thing that comes naturally to me! I'm rubbish at everything else (my spelling should prove this)
Do you write lyrics? Co-write?
I write lyrics constantly, Im the girl who look like she's on Facebook when I'm in a date but i'm actually writing lyrics. When you have as much to say as I do, it's always on my mind.
I started by writing with my bro's George and Rick, they crafted me and I learned by watching them. I like to co-write to bounce off other people! I believe some of my best songs have been written when there's two points of view in a room.
Explain the record making process. Easy or Brutal?
I love it! Nothing in life is straight forward. Who wants to hear a entire record about how easy life is or how in love you are? Thats bull*%#. I want people to relate to every lyric I write!
You have a strong voice. Do you credit vocal lessons? Or did your voice develop naturally?
Thanks! *blushing* I think its a mix of both. Vocals lessons are an essential part of being an artist. Your voice is a muscle so you need to keep it strong so vocal lessons are about knowing how to achieve that. They are also about building your confidence.
Confidence is a big part of how you sing.
Who are some of your artist influences?
I love, Alicia Keys, Laryn Hill, India Arie. Those are the artists I will always go back to, they are the reason I fell in love with music.
Please describe you music...
Pop with a lick or urban and a lick or reggae. Boom!
Are you a fan of singing competitions like American Idol? The 'X' Factor?
I think they make great TV! Personally I wouldn't do one myself, firstly because my language is fuc%&! terrible so nothing I do could be aired and secondly, I answer back to much! I admire the people that have the patience and self control to do the show. I have neither of these things.
Is an upcoming tour in the works?
I've been in the studio finishing the record for the past few months, but now we are at the end – It's all starting to take shape now and the next step is to start touring.
Who would you love to tour with?
ooooo…right now, Rihanna
Describe your live show….
I'm not describing it to you! then you wont have to come to one! Come and see for yourself…