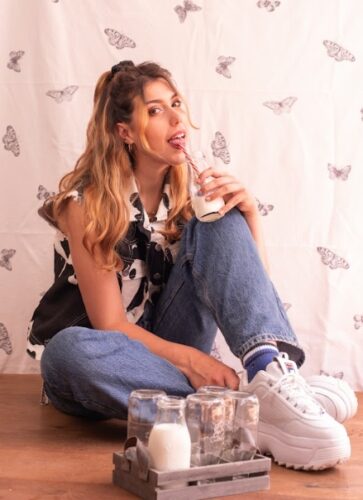 Indie-pop artist hailing from North London Natalie Shay has dropped a new track Heaven along with a new EP titled MILK. The new indie pop track is about 'a girl becoming a woman.'
Natalie performed at a number of festivals including Reading (on the Climate Change Bus), BST Hyde Park, Y Not?, 110 Above and Priory Festival with Scouting for Girls, and she recently announced her forthcoming March 3rd headlining show at Omeara London.
Natalie is a one to watch. Why? She landed on Spotify's New Pop UK, Wholesome and New Music Friday playlists, featured in Rolling Stone, played on BBC Introducing London, and premiered on Earmilk. Features include Billboard, Clash, and The Line of Best Fit.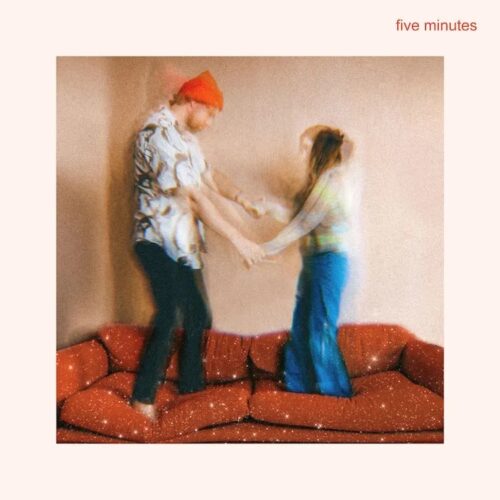 Oslo-based artists Aleks Grey and Iselin team up for the track Five Minutes. It shares the same vibes with Julia Michaels and JP Saxe perform If The World Was Ending.
Iselin, fresh from providing vocals on Alan Walker's huge hits 'Faded' and 'Sing Me To Sleep', Iselin just dropped her debut solo release, 'Bathtub'. Conceived after an emotionally tumultuous period in her life, the track is a call to take care of yourself.
"I'd done the singer-songwriter thing for a while and all of my friends started to get educations and stuff, and I kind of got insecure about music for the first time… whether I should do it or not… it all got a bit too much", says Iselin Solheim. "I felt a bit stressed a while ago, and at the time I was supposed to have many sessions in Stockholm. After one of my sessions I retreated to my hotel bathtub to unwind, and was inspired to write the track."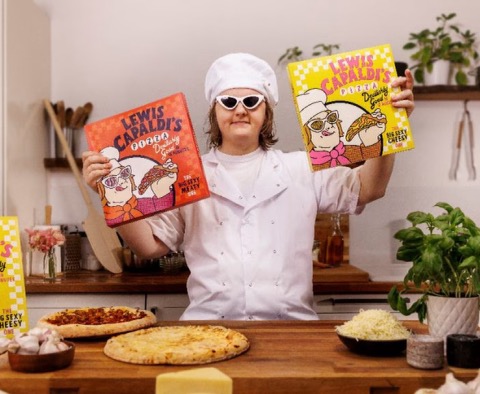 Lewis Capaldi is pushing his own pizza brand on his Instagram stories.
"Do you like warm mouthfuls of delight? well thankfully your old pal lewis here has you covered."
Introducing my 'big sexy pizza'!!🍕
Available straight from me to your lovely little tummies. Available in the uk in @icelandfoods & tescofood now!!
Capaldi said: "I think lockdown spurred on a lot of ideas for a lot of people. And I turned to sourdough. Sourdough is my solace. The cogs started turning and I thought, pizzas could be my true calling."
He also said: "It took a while it was a lot of trial and error. Eventually that spark just ignited and I stumbled upon greatness. I want to give these pizzas the best chance they can to succeed, I'll be doing cooking shows, chat shows, you'll be seeing a lot of the big cheese."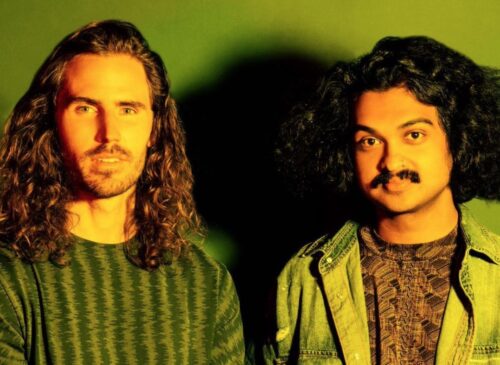 Hear Hear dropped the impressive track Think I'm Doing Better. The track could easily find a home Spotify's Editorial Indie Playlists. Fans of dream pop and indie pop will love.
The Brooklyn duo is influenced by Todd Rundgren, Blood Orange, Bloc Party, and Prince.
After a chance meeting in Washington Square Park, multi-instrumentalists and producers Ajay Raghuraman and Matt Bray quickly connected over a mutual love of Thai food an an appreciation for esoteric bands. Their omnivorous and eclectic style incorporates the rhythms and melodies of classical Indian music, the textural expansiveness of 70s rock, classic folk warmth, genre-bending pop, sampling and experimental electronics, and the raw lyricism of the 2000s indie they grew up on.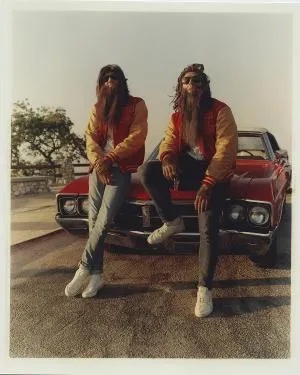 Emarosa released the 80's influenced track Stay. along with a fun video.
The new album produced by Courtney Ballard range from life and its imperfections to love to innermost struggles.
"Stay really turned into a 'become what you hate' story. That feeling of knowing something is bad for you and you're on the fence but something pushes you over. 'It's such a dangerous hunger I can't help,' something about that to me screams love/hate and passion. You're being hunted, she turns you, and you become the hunter. It's a very vampire/werewolf metaphor. This would have been great if Twilight was in the 80s." – Bradley Scott
"Every album we outdo ourselves. Sting is no exception. No reservations, no holds barred, this record is unapologetic & defiantly confident."
The band moved away from the hard rock scene and had a good run in the alternative world with the breakthrough album "Peach Club" in 2019, which claimed a top spot on the U.S. Billboard charts with a sold out US tour.