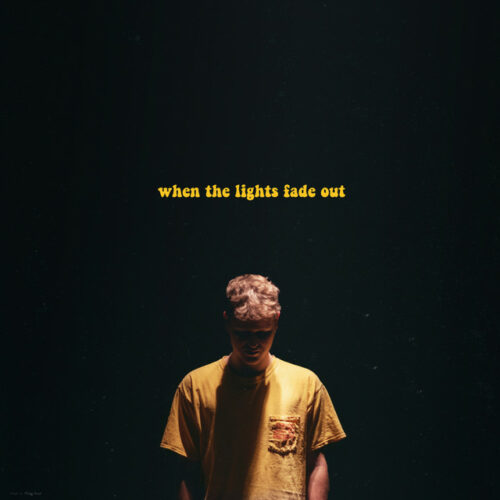 Look out for Jakob Longfield and the track When The Lights Fade Out. You'll love in you're in the mood for something sad, melancholic and groovy.
The indie rock singer who is influenced by the 1975 to Coldpay has garnered support from music blogs like LeFuturewave as well as Spotify Playlists.
"The song is about depression, the need for feeling something when you just can't escape your current state and vicious circle" says Jakob.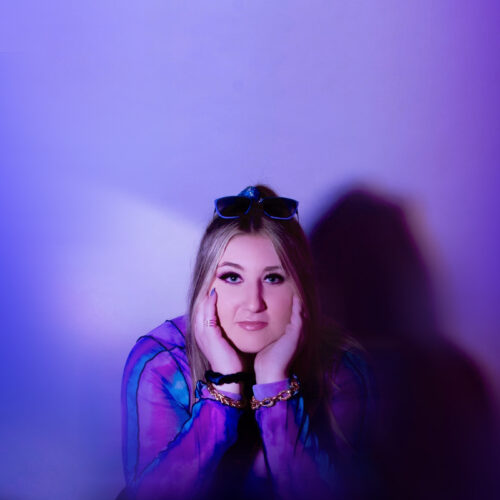 It's hard not to like the infectious The Way A Friend Would by Heather Sommer. You'll love if you want straight up pop on the rocks.
"I have high expectations for myself in so many aspects of life: I've always been really hard on myself in regards to my looks and my weight, and I'm a perfectionist when it comes to my music," says Sommer.
Heather released her debut EP nocturnal in February that garnered over 60+ million streams on Spotify. The DIY artist secured major cuts in the electro world while her own several original cuts have landed on major Spotify's New Music Friday, Hot Acoustics, Chilled Pop Hits, Fresh Pop, Chill Pop, Fresh Finds, Fresh Finds: Pop, and Modern Soft Pop.
Aside from working on her own material, Sommer often travels between NY and LA producing others.
"I find it incredibly rewarding to help others tell their own stories through the power of original music. There's nothing like coming out of a writing session and feeling like the artist just went to one of the best therapy sessions of their life." says Sommer.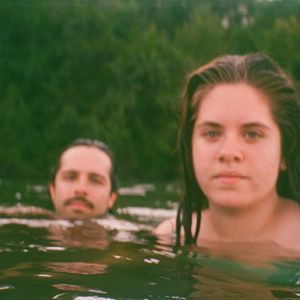 Watch out for Lone Lake and the track Older. The song takes you on a journey which makes it want one of my favorites this month. The music duo was formed by Charlie Magnone and Christina Cavazos who started sending voice memos back and forth back in 2020. Fans of Manchester Orchestra, The National, Bon Iver, Death Cab For Cutie will enjoy.
"The song emerged from the overwhelming uncertainty and desperate fear of the unknown that gradually overtook daily life" says the duo.
The duo has garnered blog support from Obscure Sound, Wolf in a Suit, Iggy Magazine, GGposey, and Mystic Sons.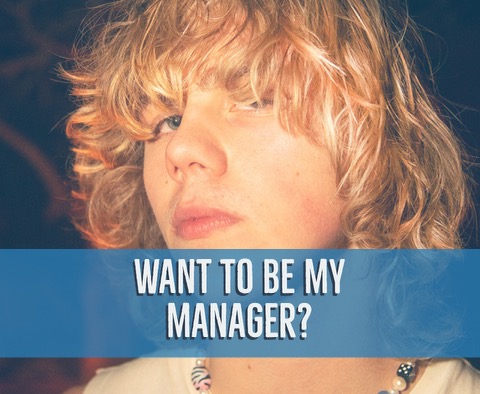 The Kid LAROI is switching managers again. In just a short time, The Kid axed Lil Bibby, Justin Bieber's manager Scooter Braun, and former Miley Cyrus Adam Leber.
The Kid got on the Juice WRLD tour thanks to Lil Bibby. The Kid hooked up with Bieber to sing on his HIT song STAY thanks to Scooter. Then his newly fired manager Adam Leber got Miley Cyrus to sing on the song Without You.
Let's face it. The Kid is moving like Jagger in the music square. The kid takes "What Have You Done For Me Lately" to the next level.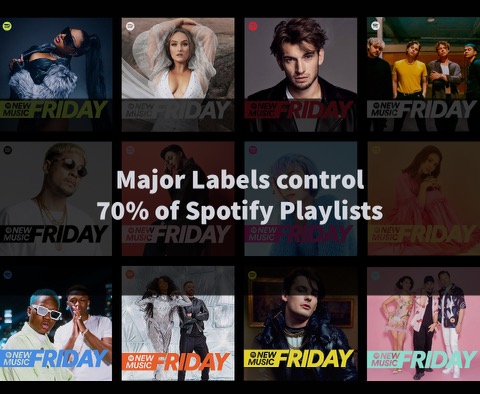 Since the major labels have high stakes in Spotify, it shouldn't come to a surprise that they have a play in the most coveted Spotify Playlists. In fact, the major music labels control 70% of Spotify's playlists.
Let's look at Spotify's 'Rap Caviar', 'Today's Top Hits' and 'Pop Rising'. The majority of music added on those playlists is housed by UMG, Sony, and Warner.
The popular New Music Friday playlist is made up of 70% of major label artists.
Again, the major record labels control around 70% of the global recorded music market, hence, not shocking they have a major presence on Spotify Playlists.